You are here: Home // technology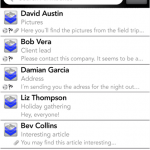 Tweet eRank Technologies Introduces eRank 1.0 The effectiveness feature that was missing in e-mail processing eRank Technologies (www.erank.pro) today announced the launch of eRank® 1.0, an effectiveness app for e-mail processing. It is intended for teams, companies and organizations. eRank 1.0 comes with innovative features such as eRank-designed Priority Matrix®, a language composed of five...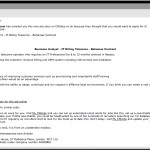 Tweet Nassau, Bahamas — A second ad has appeared in the UK for the job of BTC position. Bahamas Press can confirm a second ad has appear requesting the services of a Business Analyst – IT Billing Telecoms – Bahamas Contract. The ad reads as follows: The client is a full service telecoms operator who requires an IT Professional for 6 to 12 months contract in Nassau. You will support...

Tweet Internet and our kids Internet is here to stay, and it's embedded into our daily tasks and lives. We've learned to use it to some extend. We use it for work, for research, we find lot of interesting things there. But do we really know what is it that our kids do online and what are they been exposed to? When I was 5 years old, my parents used to said to me "don't talk to strangers",...