You are here: Home // travel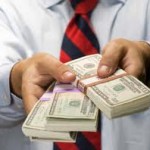 Tweet SHORT SALES – Floridians solution to distressed properties After the economy went south for many homeowners in Florida finally there is an alternative solution to foreclosure.  Basically there were lot of mortgages that went into default due to the economic crisis in 2008 that made homeowners to get behind in their mortgage payments. This caused banks to seek relief to those deficiency loans...
Tweet Eleuthera Island — The REAL Bahamas HD From: RealBahamas | May 15, 2009 Eleuthea Bahamas — http://www.myoutislands.com. It's better in the Bahamas! Welcome to the Out Islands of the Bahamas, or as we like to call it the REAL Bahamas. This video is about the island of Eleuthera and Harbour Island. It is our intent to show a glimpse of our two hosts (Kevin Oestenstad and Jennifer...