Show Ad
Books By Velyn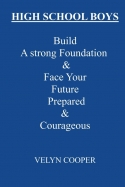 Contact Velyn Cooper
Phone: 1-242-373-8496
Location : Grand Bahama, Freeport, Bahamas
Visit Website

$ 10.00

Books By Velyn is a collections of books in multiple genres.

Bible study books; picture books for children; books for graduating seniors and high school boys and girls (grades 9-11), inspirational photo books, music theory workbooks for younger children; books of poetry and quotes, as well as books for women.

These books offer positive inspirations and educational activities that will be an encouragement to all who read them.


AdSense code
This ad has been viewed 4409 times