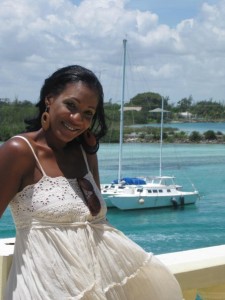 Nassau, Bahamas — Bahamas Press is getting more information into the breaking report of a gruesome murder in South Beach early Thursday morning.
Before we begin we want to correct our article which suggested the victim in this brutal slaughter was alleged to have been massacred by her husband. We can now report the man being held by police is  in fact the common law spouse [boyfriend] of the victim, and here's what else we know.
Sources deep into the investigations tell us dead is 40 year-old, Nellie Mae Brown [COX]. The woman lived with her common law husband Prince Hepburn, who is now in police custody for allegedly committing the heinous crime, at the couple's apartment complex on Bougainvillea Blvd.
Detectives tell us the accused allegedly stabbed Brown multiple times about the body – too many times for investigators to count. The discovery was made sometime shortly after 9 AM.
The incident drew a large crowd of onlookers who stood in shock upon hearing the details.
A friend who viewed the body told BP, Brown was mutilated beyond recognition as if she had been hit repeatedly with some object which diced her body to death.
An Androsian by birth Nellie's family members are angered by the news of her passing, with family members in Andros, New Providence and in Freeport Grand Bahama left wailing loudly upon hearing about the crime.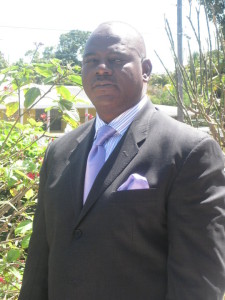 A former insurance agent, Nellie worked tirelessly as a member of the Heart Foundation; raising funds in an effort to assist the organization's support to young persons with heart ailments.
As members of the Zion Baptist Church on East and Shirley Streets, Nellie and Prince were regular worshippers, and were often seen sitting together during the live TV broadcast on ZNS TV13. So what could have lead to this sudden burst of anger to slaughter a loved one in the middle of the night? Bahamas Press will not attempt to answer, nor will be conclude with any theories. All we know is this; this is the second slaughter of a woman in 7 days.
Nellie was a graduate of A F Adderley's Class of 1986, and had recently celebrated her 40th birthday on February 16th.
She leaves behind two young daughters, a distraught mother, hurting friends and a troubled community awash-ed in blood.
Police say the case will be rapped up soon and Hepburn could be dragged before the courts early next week; perhaps only to be given bail next month.
May soul of Nellie Brown rest in peace. AMEN!