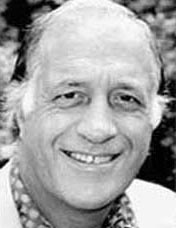 Nassau, Bahamas — Someone told us somewhere in the shadows, John 'Bigot' Marquis, was writing again in that 'dutty' TOILET PAPER following his read on BP yesterday.
The man who defecated on the history of the Bahamian people once again has taken over the columns of Mother Superior, who we understand is not finding good memory these days to command the reigns of the thrash heap.
We cannot comment on what he had to say, because to be honest we could not find the garbage gloves to turn the pages of the RAG SHEET to the BIGOT.
What is sad is this. The likes of a John Marquis should not be welcomed into the country, whether physically or by a distant electronic pen, because it is personalities like him who by an ungodly invasion, has done everything in their power to divide Bahamians.
It is mercenaries like him who have journalistically, through the imagination of a pen, suited themselves like HUTU militias and Gestapo assassins to play the psychological politics on the intellectually weak; while they defecate on Bahamians!

We at Bahamas Press believe the time has come to cleanse the country from the like of such; where we boycott reading such rags! They are not good for the Bahamas. They mean the Bahamas no good! They are against us and have taken away far too much of the needed unity in this country.
By the reintroduction of the Bigot, we have arrived at a new low.
Bahamians should religiously avoid the pages of what we know as the opaquely bias caricature of the 'foreign enemy' in our midst!
Long ago this country was freed from the grips of your pen Mr. Marquis. Long ago, Bahamians, who have followed the art of read, have been trained and have matured to censor your poppycock.
You and the Tribune should note times have changed in the Bahamas. We, the people of this country, have CHANGED for the better! And this time, you, Roy Boyke, PAPA, Magoo and the band of jackals that line the gluteus maximus of the Free National Movement should note your political days are numbered!
VOTE THEM OUT BAHAMAS!