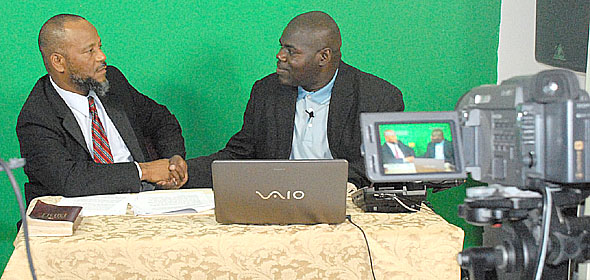 Now here is another story the shameful WUTLESS media down in Abaco will not report. Yesterday Rodney "Da Hammer' Moncur was smartly dressed on Channel 55 in the Abacos telling the nation how shameful the Free National Movement Government as been towards the Bahamian people.
Moncur, who is still awaiting a nomination from the DNA and appears as the Party's ONLY spokesperson, told residents it is a disgrace what Hubert Ingraham and the FNM was doing to Bahamians as he highlighted the plethora of issues facing the nation.
The advocate against Crime alarmed further, that crime is far out-of-control across the country and that it was time to hang persons convicted of murder and offer no bail to persons charged for committing murder.
But before Moncur could have climb his voice into his high temper tan-drum shouts and rants – which BP loves to see him climb to – unceremoniously BEC on the island show down the power supply and abruptly ended the show.
Moncur finally felt what residents of Abaco have been feeling since 2007; mass long delays of power supply and empty vacation homes as a result. But what does all this say about the MP who represents the island? Who is the MP again? Hubert Ingraham, Prime Minister of the Bahamas.