Hubert Ingraham failed to protect the people money at NIB! One by one NIB is getting a tall cleaning and we wait FOR the handcuffs!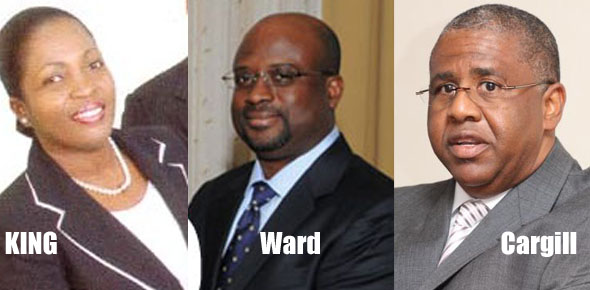 – Ward proves Hubert Ingraham was NEGLECTED taking charge of NIB Cookie Jar!
NASSAU, BAHAMAS — There is breaking news coming out of the National Insurance Board early this morning, which confirms more heads are set to roll at the nation's social security agency.
Bahamas Press can confirm an emergency board meeting following events from that Forensic Audit, which resulted in the sacking of former director, Algernon Cargill, has delivered another casualty.
BP can confirm sometime today current NIB Human Resources Executive, Richenda King, is set to be sacked by the Board.
You would remember King joined with Cargill in the granting of those hefty executive salary bonuses shared with top heads at NIB.
Advice to auditors was penned from Thomas Evans QC, senior partner at Evans and Co., to determine whether the authorisation and payments of executive salaries and bonuses by Mr. Patrick Ward without the knowledge of the proper authorities were in accordance with the NIB act.
Bahamas Press first broke the loaded bonuses story and revealed how only three persons, Ward, Cargill and King, signed the authorization to collect bonuses for themselves [Cargill and King]. The amounts were paid to top executives via a private hidden NIB RBC chequebook, stashed deep in an executive desk at the BOARD!
BP's investigative team revealed how eight executives at NIB were paid the sum of $723,333 between the periods of January 2010 to May 1st 2012 – ending just six days prior to the 2012 general election.
BP can reveal NO ONE AT the National Insurance Board is – to this day – able to explain how in the hell all that 'backside rape of the people's money' was done without any one in the Audit Department or Finance division detecting the heist. Nor could anyone explain how the bonuses were calculated, or what warranted the huge payouts. To this day no one knows.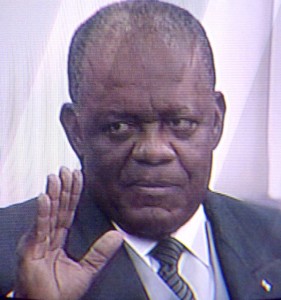 Yet, Cargill eventually took home the sum $195.791.66 in bonuses during that period. [Look at the people 'Da Dutty Terlet' Tribune is defending – DOWN RIGHT THIEVES!].
Mr. Evans said in his report that Mr. Cargill and Human Resources Vice President Richenda King in submitting the proposal for salary increases to Chairman Ward for authiorisation may lead to an inference that they were complicit in the ultra vires conduct of the chairman.
UNBELIEVEABLE!

Also from the scathing report, Grant Thornton outlined the findings of an interview the company did with Mr. Ward whi is reported as saying, "I believe that I did not do anything illegal or unethical and I would certainly react very strongly if someone tried to tarnish my reputation."
The interview also said Grant Thornton asked Mr. Ward why the Board was not informed about Mr. Cargill's increases? He replied, "We did not discuss details of the executive remuneration at the full Board meetings. The minister does not approve annual increases. The minister approves the initial contract/terms of the contract," he continued.
"You cannot run to the minister every time for salary increases. The previous minister didn't and as far as I'm aware, it has never been done."
So who was in charge of the Cookie Jar? Not Hubert Ingraham?
Certainly telling the Minister [Hubert Ingraham] how three quarters of a million dollars was being paid to eight persons in bonuses was worth telling.
Zhivargo Laing, who didn't know what the national debt was when he left office, and is credited with suggesting that 49% was the same as 51%, also said he didn't know about the bonuses. But Laing didn't know he was being paid more than his ministerial colleagues either – and he cannot explain how that happened either – so das dat!
All we say is this: When thieves and rogues collide – there is one big rip-off party.
King is expected to collect her walking papers later today.
The call for a police investigation and a civil case to recoup the Bahamian people's money is getting louder by the day – Someone MUST go to jail!
We report yinner decide!