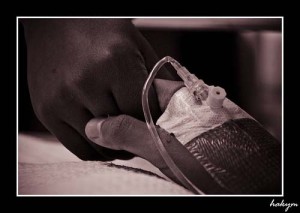 Bahamas Press is appalled by the actions of the Ingraham government to discontinue the power supply to the Aids Camp in Southwestern New Providence.
Cold and mean-spirited are the action of the Ingraham government as we are told for the past six month the people of the safe house, battling the virus, were told by BEC to PAY THE BILL or face disconnection.
Sources at BEC have told Bahamas Press, "The Ingraham government ordered the disconnection as residents, that were back up in paying the bill for months.
We cry shame on the people who run BEC and by extension this WICKED DEMONIC MEAN-SPIRITED Ingraham administration, which did the same to children who could not afford a decent education by cutting subventions to private school, yet they found millions in public money to build roads and extend a port.
THEY HAVE NO DAMN SHAME!