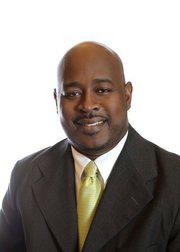 As we reported last week, the DNA is quickly disintegrating as another member has withdrawn as a candidate in the Party.

Bahamas Press reports in the words of Mr. Alfred Poitier his decision to withdraw as a candidate. Only Bahamas Press advised the country of this breaking update over the weekend.
Many scoffed and called us all manner of names. However, in the midst of political turmoil, Bahamas Press is the real guiding lighthouse for the country.
We are happy to further our report by saying, according to our sleeper agents in the DNA, more shall drop out of the Party in the coming week. Stay Tuned!

We report, yinner decide!
Statement just issued to Bahamas Press by DNA Kennedy Candidate, Alfred Poitier –
To every beginning there must be and end. Fortunately or unfortunately the boundaries cut created some changes but as we know life is about change.

Sometimes you have control over change and there are times when there is no control at all. Unfortunately, I had no control over the boundary changes that occurred however, I must accept that change and make the most of an unwelcomed changed. When… life gives you lemons make lemonade.

… So to all of my people, friends and loved ones who all became my family in the former Kennedy Constituency. I will continue to support you and your efforts but unfortunately not as the Democratic National Alliance Candidate for Kennedy and that is simply because Kennedy is no more.

I appreciate the warmth, the love and the acceptance that you gave me from St. Micheal Road to Domingo Heights on into Pinewood Gardens. The experience was second to none. I have learned alot from walking with you and talking to you. I have felt your pain and shared your joy and now wish only the best for you.

Although this post serves as the end of my Offical DNA Kennedy Status i am still your friend and i am still one who will fight for your cause. Feel free to contact me on my personal facebook page or by email alfredpoitier@hotmail.com. You can also leave messages for me at 242-457-0339 or 242-323-2DNA.

Thank you so much Kennedy

Yours in Service

Alfred Poitier