Breaking Update – Diver Nicholas Mevoli is the victim in that drowning….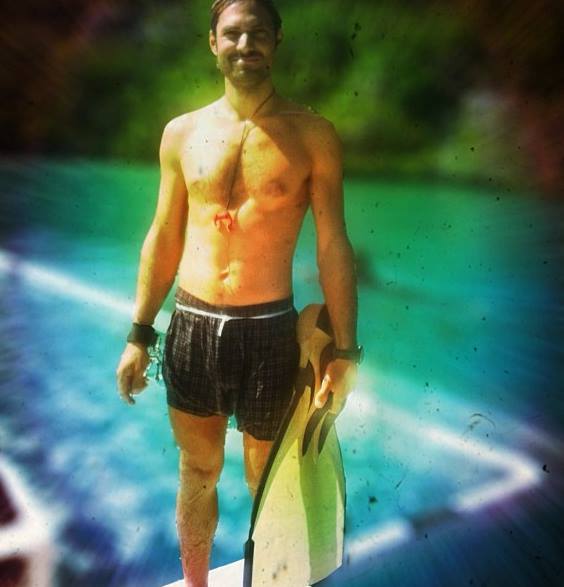 Police in Long Island are investigating the circumstances surrounding the drowning death of a 32 – year old U.S. Visitor from New York, that occurred on Sunday.
According to reports, around 2:00pm, the victim was participating in a Diving Tournament, when he drowned in waters off Long Island. The victim was brought to shore, where the Island's local doctor examined him and pronounced him dead.
A witness on the ground told BP: "We are very sad to report that earlier today Nicholas Mevoli (USA) tragically lost his life after a CNF dive to 72m. He was conscious when he surfaced but then blacked-out more than 30 seconds later. Emergency procedures were followed and despite receiving immediate medical attention, he failed to regain consciousness.
"At the moment we are all extremely shocked and saddened and trying to establish what happened. His family has been informed and all our thoughts and prayers are with them."
BREAKING NEWS >> BP is now reporting two homicides Saturday night in the capital. We can report one in Cowpen Road and another in Nassau Village.
And while details are indeed sketchy, we can tell you more than 100 police officers are out at fish fry as we write digging up in patron's conch salad and fried fish while murders are happening in Cowpen Road and Nassau Village. The Fish Fry walkabout is being carried out by Leon Bethel and Superintendent Deleveaux.
Why be up in people conch salad at the fry when Bahamians are being slaughtered to the ground and massacred on the earth – WHAT IN THE HELL IS DIS?
Meanwhile BP right now on Fish Fry could tell you two police officers are in one patrol car sharing one conch salad like lovers moonlighting.
Boy, I tell ya – if ya don't laugh, you will cry. Some people just have no damn shame!
Since the 12-hour shift stopped – criminals have found a new passion to drive up the murder count, and kill Bahamians off while police complain about working. As BP reported, this could be the bloodiest Christmas in years. The homicide rate now climbs to 98….
UPDATE ON SHOOTING IN FOX HILL
BP also wish to confirm that one of the men shot at a local nightclub located on Fox Hill Road early this morning is an off duty Police Corporal. The Corporal, along with the other two victims, is still detained in hospital and listed in serious condition.
Police needs the public's assistance in locating the suspects  in that early Saturday morning shooting which has left five (5) persons detained in hospital.
In the first incident, around 11:15pm on Friday 15th November 2013, Police received a report that two males were at Cowman Lane, off Malcolm Road West suffering from gunshot wounds. Police on arrival at the scene met one male with a gunshot wound to the leg and the other with a gunshot wound to the upper body area.
Preliminary reports indicate that the two victims were walking on Baillou Hill near Malcolm Road west, shortly after 11:00pm, when two males exited a white Premier vehicle and fired several shots at them.
The victims were taken to hospital where they are detained in serious condition.
In the second incident, shortly after 1:00am on Saturday 16th November 2013, three (3) adult males were exiting a local nightclub located on Fox Hill Road, when a lone gunman approached them and fired several shots at them before fleeing on foot. The victims who received gunshot wounds to the leg and upper body area were transported to hospital where they are listed in serious condition.
Since COP Greenslade was pressured to stop the 12-hour shift system, it looks like the flood gates have open!
WE REPORT YINNER DECIDE!!!