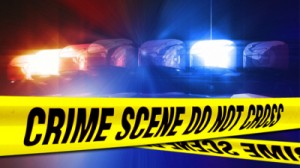 Nassau, Bahamas — BP is reporting there has been another murder in the capital, this time an entire family experienced a home invasion early this morning, which resulted in the death of the head of the home.
Sometime around 2:00am this morning, three armed bandits forced their way into a residence located on Saki Close off Soldier Road.
The home was occupied by a female in her mid 30s and a male in his 40s. Also in the home were two young children of the couple.
From what we can tell you, the gunmen opened fire on the male and female hitting them multiple times.
The female was taken to hospital where her condition is listed as serious. The male succumbed to his injuries at the scene. The men also shot up a vehicle before leaving.
Now we can tell you sources in the area confirmed the victim 105th murdered victim as Robbie Rolle. He is being described as a very courteous young man, who assisted many persons in the community.
Police are investigating and are seeking assistance from the public.
Meanwhile, Bahamas Press reported a murder in the Cowpen Road area yesterday afternoon. This incident is UNTRUE. We can confirm the incident was the result of a domestic dispute, which resulted in a female being badly beaten by her lover. The male we are told had beaten the young woman black and blue. That incident is also being investigated.