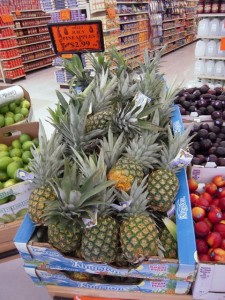 Following a volley of turbulent financial woes, City Markets is reporting more closures in it fleet of food stores.
In a press statement issued late this evening a corporate executive wrote:
Bahamas Supermarkets Limited – the parent company of City Market, announces the closure of its Lyford Cay and Rosetta Street Stores effective August 2nd, 2011. The company undertook the decision to close after existing leases at both stores came to an end.

Additionally, the company was asked to vacate the Lyford Cay location after the landlords notified all tenants that they plan to demolish the site in late 2011 or early 2012 to coincide with the opening of AML Foods at the landlord's new shopping center.

Regarding the Rosetta Street store sales continue to decline as the area becomes less residential and more commercialized. Meantime the company's principles are actively engaged with the landlords at Rosetta Street with a view to establishing another format at that location.
The company's statement was short of announcing more job losses at the foodstore.