Wrong legal advice to Louis Bacon has led Save the Bays down the wrong road!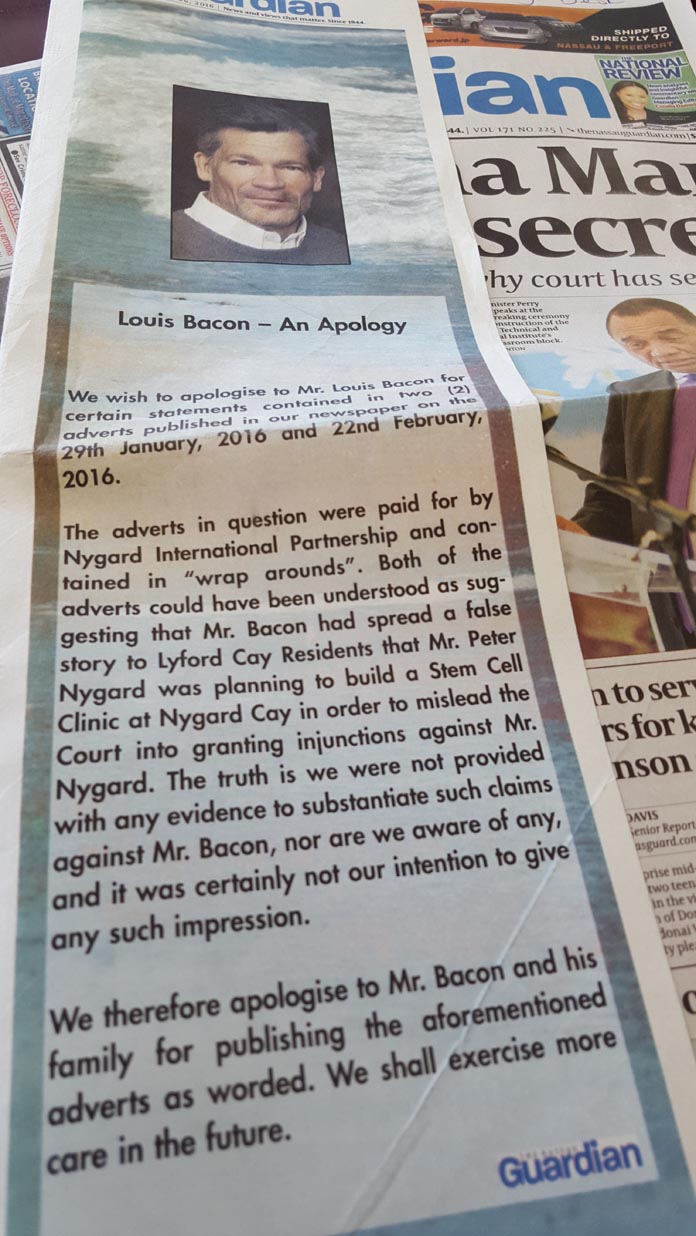 Nassau, Bahamas – Serious problems are beginning for Louis Bacon's Save the Bays as a Parliamentary Select Committee has been formed and empowered to send for people and papers over the private emails debacle.
For days now a gang of attacks by the Bacon Save the Bays hired team, including special music by KB, which during the opening of school attacked the Minister for Education who was fined by a Supreme Court Judge in the matter.
Bacon's Save the Bays began a case on privilege in the Supreme Court which stopped MPs from speaking on the matter of emails by Save the Bays.
The Parliamentary Select Committee should examine the process by which MPs were served writs to have the hearing in the Supreme Court and what could be in those emails. The hearings are open to the public.
One QC told Bahamas Press, "I find it incredible that a group, hired and funded by special interests outside the Bahamas, and whose members are now standing as candidates alongside the opposition, would be so bold as to serve members of the Parliament of the Commonwealth! These are the same persons, you know, supported by Louis BACON who have through their agencies placed penal threats on the Prime Minister and the Deputy Prime Minister, along with a host of media personalities across the country. It is my hope that the select committee in doing its job will defend the Parliament and get to the bottom of this scandalous affair."
Meanwhile, Fred Smith is looking for help from members of the legal fraternity; however, from the looks of things, what is clear is the fact that the advice given to Louis Bacon this time has gone too far.
We report yinner decide!