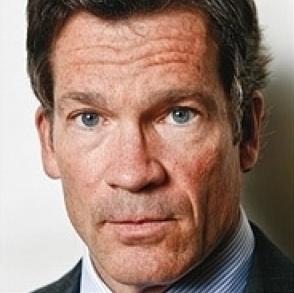 Louis Bacon, the Billionaire Hedge Fund Manager – influential financial backer of the Free National Movement and resident at Point House in Lyford Cay and with a residence at Kamaleme Cay off Andros has evaded Bahamian Police on two occasions as they turned up at his Nassau residence to serve criminal and civil summons on him in action brought by Mr. Peter Nygard, the international house of fashion designer CEO and mogul.
A spokesman for the Nygard legal team told our News Team that Mr. Bacon can run but he can't hide and they will eventually catch up with him and complete the process.
The spokesman said, "It is not unusual for wealthy persons like Mr. Bacon to consider themselves above and beyond the law. Mr. Bacon had become accustomed to his powerful friends in the former FNM Government to keep a wedge between him and the law. Things have changed since May 7th and no one is above the law in the Commonwealth of The Bahamas," the spokesman said.
Mr. Nygard has filed criminal and civil actions against Mr. Bacon for his involvement and conduct in a spirited international campaign to damage Mr. Nygard's brand name and bring him into international disrepute and public odium. The suit claims that persons were allegedly bribed by persons employed by Mr. Bacon to conjure up malicious allegations against Mr. Nygard in this regard.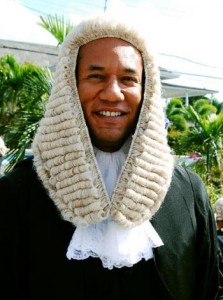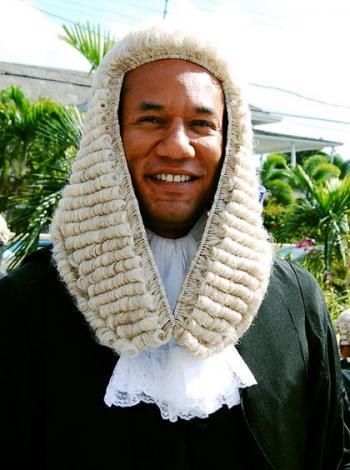 Previously under the FNM administration when Police raided Mr. Bacon's home and took away a high decibel powered sound system used to disturb the peace relentlessly at Nygard Cay, then FNM Minister of National Security Tommy Turnquest interfered and ordered the speakers returned.
And just weeks before the May 7th general elections an Immigration raid at Mr. Bacon's Lyford Cay home where three foreigners were taken into custody was thwarted when Immigration bosses ordered the suspects to be returned to Mr. Bacon's custody.
In April FNM Attorney General John Delaney, a resident of Lyford Cay entered a controversial Nolle Prosequi in a criminal action in the Magistrate's Court against Mr. Bacon.
That decision is now subject of an appeal.