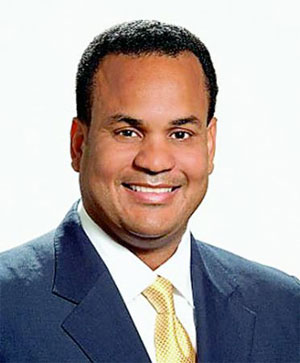 Nassau, Bahamas –  The Government is to amend the Bahamas Development Bank Act to make the bank "more responsive to the needs of clients in the modern environment," Ministry of Finance's Parliamentary Secretary Michael Halkitis confirmed.
He tabled legislation to that effect in the House of Assembly on Wednesday.
The amendments, said Mr. Halkitis, represent "a significant shift in the Bank's operating guidelines."
They seek to give the Bank an enhanced ability to provide alternative means of business support; broaden the Bank's target group; and empower the Bank's board to engage staff without the Minister's prior approval, he said.
"All of these actions are consistent with the Government's vision of support for the business community," he told the House.
The Bahamas Development Bank Act was assented to in October 1974 and began operation in 1978.
Since then the Bank "has played an integral role in the economic development of The Bahamas by lending money to small and start-up businesses throughout the country," said Mr. Halkitis.
"While there have been many success stories over the years," he added, "for a variety of reasons the success rate of both businesses financed and supported by the Bank, and the financial performance of the Bank itself leave considerable room for improvement."
The amendments being proposed, he said, are designed to "reposition the Bank to be more agile and responsive to the needs of clients in the modern environment and to give more autonomy to the Bank in the engagement of staff."
The Bank is to be given more flexibility in the types of instruments it may use to facilitate the provision of credit.
Also, the Bank will be provided with "circumscribed power to provide guarantees."
"The amendment broadens this power," said Mr. Halkitis, "giving the Bank the ability to make guarantees and the power to purchase debt instruments from Bahamian companies as a means of providing support.
"This enhanced power creates a much more flexible credit platform for the Bank which should result in a lower cost of credit for clients."
References to 'small businesses' are being removed and replaced with 'Bahamian businesses'.
"This is to remove ambiguity as to the definition of 'small businesses' and expand the scope of the Bank's activities to include larger projects," said Mr. Halkitis.
Although legislation governing the Bank refers to 'small businesses', he explained, "there was no real definition and this lack of definition served over time to confuse many would be clients."
It was earlier announced that the Government intends to progress work on the small and medium enterprise development agency.
Mr. Halkitis said its work will focus on developing "a true guideline" for identifying a small business…and moving the focus of the Government's assistance from the provision of lending to the provision of more flexible instruments of support like guarantees and letters of credit.
"In a difficult economic environment where the availability of funds from the central government is challenged," said Mr. Halkitis, "creative measures to finance and support the development of Bahamian businesses must be utilised."