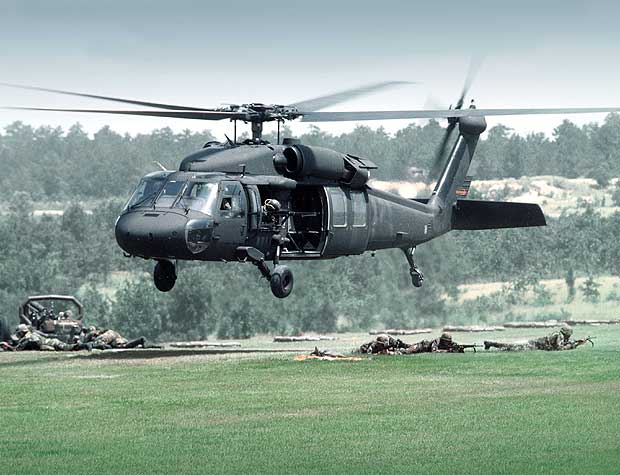 Nassau, Bahamas — In our contribution to assists the government of the Bahamas with the growing vexing crime problem now facing the country, Bahamas Press, on the heals of A Nation Crisis is calling on the Obama Administration to fund two air BlackHawk fighter helicopters to assist the Bahamas in its fight with the growing crime problem in the country.
BP has learnt just this morning, a gang of police officers were called to the area of Prospect Ridge and Skyline Drive, just a block from the official residence of the American Ambassador's, were in a dangerous police chase ended. From initial reports sources tell us a squad of police cars locked down the area from early joggers, where they intercepted a man and a woman in a truck LOADED WITH DRUGS!
The streets are not safe to have more high speed chases and with them being all dig-up these days, it becomes even more treacherous and dangerous for motorist to be in the midst of such lawlessness.
The idea that guest and official visitors to the country could be nearby such serious crimes begs the question as to what are we doing to protects guests. We already know we have a serious problem in protecting citizens.
We need the support of these addition crime fighting tools [BLACKHAWK HELICOPTERS] in order to assist police in quickly arresting the crime crisis that has pimp slapped the country hard in the face like the dangerous insect carrying dengue!
Bahamas Press is calling on all our American partners in the US TO HELP! Send us the BLACK HAWKS with gunners in toe and gear to nip this crisis in the butt. Innocent women heavy with child, some still breast feeding and others while in their sleep are  being raped, diced, beaten,  maimed and murdered right before the nation's eyes while their attackers run in darkness under the bush. WE NEED HELP!
Right now two men and a third is still at large for murders committed over the weekend. People know where 20-year-old Garrison Pyform is. He is wanted in connection with the death of 17-year-old Courtney McKenzie. The crime was committed in Exuma last Friday. Everyone in San Salvador knows who Resland Dean is. He is a 27-year-old male wanted for questioning in connection with the death of 21-year-old Onieka Johnson. He is the the island's barber and we believe is cutting hair in secret someplace in this small archipelago. He is in a community near you and we need to SMOKE HIM OUT like Sadam out of his hole!
COME ON PEOPLE SOMEONE KNOW WHERE THESE MEN ARE! Turn them IN TO THE POLICE!
Send the BlackHawks and help us fight crime!
BP's solution to the crime crisis #1.