We will no longer ignore the daily distasteful abuse now on the national airwaves!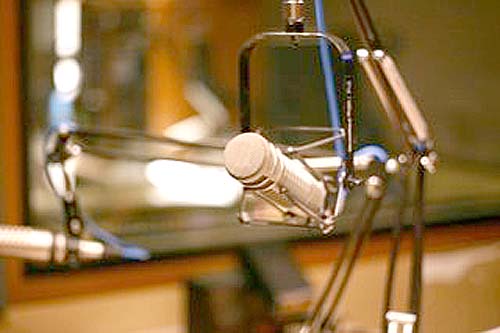 Nassau, Bahamas – Today Bahamas Press was attacked on the national radio ZNS by a PLP propagandist, who took aim at some comments on our page yesterday.
We at BP want to remind the PLP propagandist that the station on which he hoists himself daily is OWNED BY THE PEOPLE OF THE BAHAMAS!
For some reason it appears that those who are sucking on the nipple of the public purse have gotten so comfortable with the 'bubby' that they forgot that it was the people of The Bahamas who hired them! And when we get tired … WE SIMPLY FIRE DEM!
Bahamas Press warns the propagandist to tread carefully when deciding to attack this page for no apparent reason. We take great offense when those who came through the backdoor of the PLP, those who parasitically suck on the breasts of the public purse dare to use their mic to attack Bahamas Press. You must know that this will not go down well!
Do not GO THERE!
It is obvious that Bahamas Press has no need to tie our entity to any Political Prince or Political Party, to exercise an editorial war with precision. Let us be clear – We don't name-drop the title of Prime Minister, referring to him as "Perry" or "Christie" with so much familiarity as to breathe national contempt suggesting that we speak for him or that he confides in us!! Nor do we suggest influence over anyone in Government, in a vain attempt to display power and influence over the Bahamian people!
Neither, does the Propagandist bring a radio show with orderly, intellectual content nor enlightening facts! Just floor discussions about who is afraid of roaches and pure 'Jungal-ass-ness'!
THE PROPAGANDIST SHOULD BE AWARE THAT HIS "CHOPPED-UP" "CHEWED-UP", "FADED-OUT" SHORT PANTS AND SHREDDED SLIPPERS STYLE BELONGS ON A SPONGER-BOAT, RATHER THAN PRESENTING BEFORE A MIC AT THE PEOPLE'S RADIO STATION!!! And who leaves home dressed as if they are headed to some terlet to play with tissue, yet claiming, to be the leader of professions! Dis aint ga end well folks…
SADLY, WITHOUT INTELLECTUAL CURRENCY IT IS IMPOSSIBLE TO ENGAGE THE DISCERNING LISTENING AUDIENCE OF BAHAMIANS!!!
THEREFORE, SHOULDN'T THIS "DEAD-AIR" PROGRAMME REMAIN "OFF-AIR" TO JOIN THE HEAP OF FORMER RADIO REJECTS…ahhh well!
Winter is here! Stay Tuned!
We Report Yinner Decide!