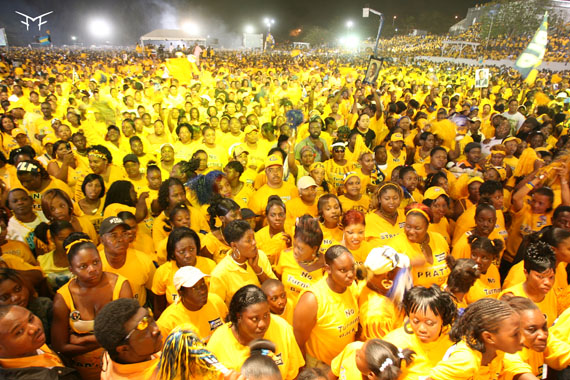 PRESS STATEMENT
PROGRESSIVE LIBERAL PARTY
24TH OCTOBER 2011
The PLP notes the prediction made by the Intelligence Unit of The Economist about the upcoming general elections.
The Economist gets some predictions right, and some wrong.  This time, they're wrong. Bahamians are looking for change.
The FNM has seriously mismanaged the Bahamian economy by failing to invest in Bahamians; by its failed tax policies that harmed small and medium enterprises and expanded hardship; by failing to stimulate growth in the tourism sector; by failing to stimulate growth in the private sector; by placing special and foreign interests above those of Bahamians and by failing to ensure public safety and security that discourages entrepreneurship.
This is evidenced by record levels of unemployment, scores of business closures, declining stopover arrivals, record levels of murder that currently stands at 109 and a country paralyzed by crime and the fear of crime. The government's decision to present its crime plan just six months before a general election is too little and too late and shows that they are not serious about crime; many view it as an election ploy.
More damning evidence of economic mismanagement are the downgrade of the country's sovereign credit rating by Standard and Poors and the downgrade of the country's economic outlook from stable to negative by Moody's. Recently, the Bahamas was downgraded by the International Financial Corporation (IFC) in the category of ease of doing business.
One of the local dailies reported that the middle class is "slowly eroding" according to the chairman of the Chamber of Commerce and Employers Confederation. This confirmed what the PLP had been saying all along – that the middle class is under threat as a result of the harmful policies of the FNM Government.
For the above reasons, the FNM Government has clearly failed the Bahamian people and is not worthy of another term in office.
For its part the PLP continues to actively engage the Bahamian people and continues to present to them a new generation of energetic leaders with a commitment to public service and a vision for our future and sustained development. Our tough, innovative crime and jobs creation plans continue to gain traction and support among Bahamians because these plans place a premium on their interests and well-being.
The PLP will continue to win the hearts and minds of the Bahamian people by challenging and inspiring them to believe in the Bahamas and to join us in building the best little country on