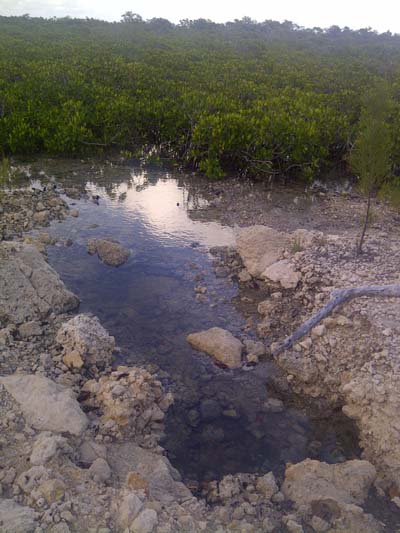 BREAKING NEWS TO COME OUT OF BIMINI >>> This is where a man made Island meets GOD's Green Garden and nursery for the fishes in beautiful Bimini.
We told you how our team landed in Bimini and what we uncovered in this upcoming report is UNBELIEVABLE!
Harvesting in this vegetation of mangroves are the sea creatures that infest our waters in Bimini. But where our photographer stands is an extended manmade island – an extension of the Bimini Bay Project.
Miles of sand, rock and fill is being poured over these trees destroying God's Natural Greenhouse in the Fishing Capital of the World. As far as you see those green vegetation is how far developers on Bimini intend to take the land to build million dollar homes.
Miles have already been destroyed and Bahamas Press is about to stop it! JOIN US! Standby…