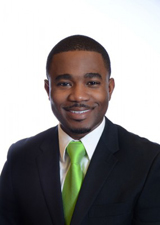 Nassau, Bahamas – In wake of the recent talent search scam as reported by the local media and last year's Mad Talent Showcase scam, the South Beach candidate for the Democratic National Alliance (DNA) and locally acclaimed musician, Sammie Poitier called for a meeting with the Ministry of Youth, Sports and Culture and the Bahamas Musicians and Entertainers Union to form policies and regulations to govern and protect the entertainment industry in The Bahamas.
The DNA recognizes that the Union was established to represent Bahamian musicians and entertainers. However, considering that we are such a small nation, the Union has become somewhat of an agency or booking agent for local bands and artists.
"Over a year ago, I spoke against the Mad Talent Jam showcase which involved Bahamian and American promoters, who allegedly exploited the Bahamian people by making aspiring artists believe they would audition for major record labels and possibly get a record deal; an audition they would have to pay for," said Poitier.
According to 2010 reports, participants were told that three American record labels—Universal Motown, Virgin and Warner Bros. were sending scouts to The Bahamas for the Mad Talent Showcase competition. Some participants were scammed into paying $50, while there were others whose families bought tickets to an event that never transpired.
As these scams seem to be a growing trend, Poitier notes how he was contacted for advice by one of the recent victim's older sister. However, Jeremy Brown's parents had already been hoaxed out of $6,500.
"We must wake up and stop going through this every year. This has to stop," urged Poitier, challenging the Government to enforce policies that would prohibit history from repeating itself and the Union to enforce its mandate.
He then encouraged Bahamians to research talent and scouting events, and not allow their desires of becoming actors, entertainers and musicians to distract them from educating themselves. There are Bahamian experts in the industry that would offer free advice, he pointed out.
While applauding the Department of Immigration on apprehending these alleged scam artists, Poitier reiterated that more could be done to curve the trend.
According to Poitier, the agency or promoters should never have been able to enter the country and set up such a scam. The hotel where the event took place should not have allowed the event on their premises without verifying the legitimacy of the agency and whether they met the legal obligations with work permits and the Union authorization.
"It has been proven over the years that this area is of no importance to the governing bodies, as this has occurred many times. Had parents not been aggressive, another scam would have (taken place) stealing dreams," Poitier said.
He challenged Bahamians singers, actors, dancers, poets, musicians and other performers to make demands on how they are to be treated.
"We are the sound of Bahamian culture. We are its ambassadors. Let's go to the Government, to the Union and work with them to improve the way of the Bahamian entertainment industry," Poitier charged.
He stressed that a meeting with Bahamian entertainers, musicians and promoters is necessary to revamp the Union and its sub agencies. A new executive committee, consisting of local entertainers, musicians and promoters must also be elected and an updated draft of rules and regulations must be written and published.
There must be, through the Ministry and the Union, encouragement for individuals to form booking agencies in order to develop relationships with hotels, businesses and promoters, as to improve the process of locating and hiring local talent. As a result, the Union can concentrate solely on regulating the industry, Poitier said.
He further said the Union should make it mandatory for local musicians, entertainers and promoters to register with the Union, as well as venues. The listing of musicians, entertainers, promoters and venues must be updated, made official and published.
Poitier proposed that the Union hold quarterly meetings to include committees, registered members and those interested in membership to field updates and for members to voice their concerns.
All promoters seeking to hold events, such as concerts, seminars, workshops and the like must register the event with the Musicians and Entertainers Union, he said, adding that any ticketed concert or event featuring an out-of-town (or foreign) artist, group or band must be included and compensated at a level not below the minimum requirement.
Furthermore, Poitier outlined legal regulations that the Union should consider in relation to hotels that permit concerts, or such, on its premises by international promoters or companies, with the intention of selling tickets. Those requirements should include: proper identification, information on the promoter and/or the company coordinating the event, receipt of registration from the Union, receipt of payment to the foreign entertainer, receipt of payment to the local entertainer and an official letter of intent to conduct business on the hotel's premises.
Poitier said the Union should promote, and thus make it a rule that any agency, hotel or company that organizes an event or concert, which features a foreign act, must also include a Bahamian artist as a paid opening act. The Bahamian act is entitled to the same quality sound, lighting and instrument equipment as the other artists performing for any given event. This would ensure exposure of our culture and the longevity of the Bahamian entertainment and music industry.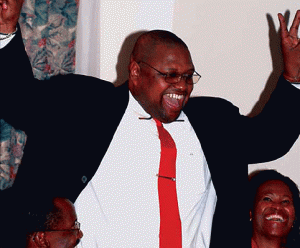 In order to improve the exposure of the eclectic Bahamian talent, culture and music available in our country, Poitier said regulators must ensure that any mainstream event held in The Bahamas that will be broadcasted to national and international audiences must include a top Bahamian entertainer.
"In the past, we've hosted major broadcasted events, like Miss Universe, and have left out the Bahamian artist, or that artist was not fully compensated. Something must be done to ensure that international agencies or promoters seeking to host a concert in The Bahamas partner with a Bahamian agency or promoters as to ensure that rules and regulations are followed," Poitier said.
He said the Government must partner with the Union to form youth programs to train and mold the skills of aspiring entertainers, as well as establish scholarship opportunities for students who excel in the arts so they can receive further training at tertiary institutions. Making this investment provides and creates jobs, and protects the longevity of the entertainment industry when they return home.
The Ministry of Youth, Sports and Culture should consider partnering with the Ministry of Tourism and the Union members to establish programs that will encourage students into careers that involve videography and editing, cinematography, screenplay writing, composing, dancing and music. Such programs would also allow young Bahamians to be ambassadors for the nation, allowing them to travel, get cultural exposure and perform. In essence, they would become walking, singing, acting advertisements for the nation.
These proposals are shared by many other Bahamian artists, who would never like to see aspiring musicians and entertainers been taken advantage of, like those last week and in the past. The DNA believes that, like any other natural resource, our culture must be protected no matter the cost.