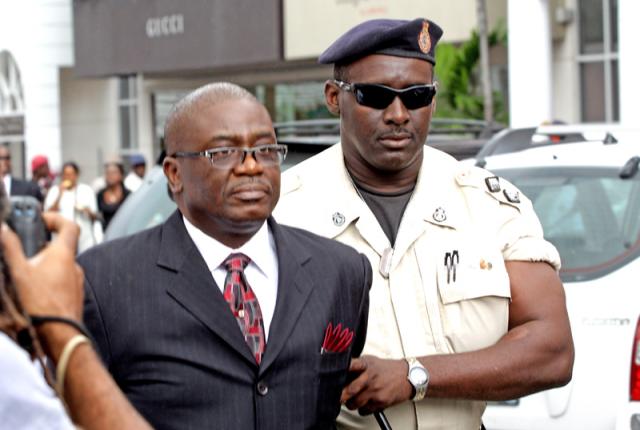 Nassau, Bahamas — Judgment shall begin at the House of God scripture reminds us and if Randy 'NASTY' Fraser's sentencing is a sign of anything, it proves the biblical reminder has already begun.
'NASTY' was convicted for fooling around an underage teen girl, who was placed into his care as a dependent. The court ruled the former Child Protection Board member abused his trust as he violated the young girl.
Bahamas Press has no pity 'whatsooooooever' for people who fool around with lil children! LEAVE THEM ALONE AND GO ADOPT A PET! [The Bahamas Humane Society has plenty need of care.]
For years in this country children have become the targets by such pedophiles, who cannot for the life of a child leave them in peace.
Today, Fraser's application to the Court of Appeals was rejected as he returned to the slammer to continue his sentence. The Justices told the Wayne Munroe and Associates lawyer that due to the nature of the case bail was denied and that a date to hear the appeal would be set.
Fraser's attorney said his client was devastated upon hearing the news, after he argued how his client was a family man.
Perhaps Fraser should have thought about that when he was begging for sex from a teen girl. Additionally, his conscience should have pricked him to tell the truth, particularly after his wife told the court how she and Fraser played hopscotch, jumping jacks, ring play and ballerina around the holy altar of the Pilgram Baptist Church; DESECRATING a Consecrated place of worship.
Even the most criminally-minded amongst us refuses to stir such wicked thoughts when passing througha church corner. But in this case NASTY Fraser decided to turn the Temple of GOD into a brothel having NO DAMN SHAME!
We at Bahamas Press wonder when in heaven's name a written confession from Bishop Nasty will come? Men and women who dress in the "cloth" and climb into these lil boys pants and under these lil girls dresses should take heed to this test case! Confession is good for the soul! REPENT OR GET THE HELL OFF THE HOLY PLACE!

With NO ALTAR TO SEX ON, AND NO YOUNG GIRLS TO EXPLOIT, Randy 'NASTY' Fraser is now feeling FOX HELL! [STOP YA ****]!
REPENT and do ya first work over Baptist Bishop Nasty! You still can be used by HIM after doing so!