Four Hundred and ninety-six persons slaughtered in Bahamas since 2007
Nassau, Bahamas — Bahamas Press is reporting murder number 496 since 2007, this time in the community of Culmersville early this morning.
We can report EMS discovered the unresponsive male at Allamanda Lane off Wilton Street, just off Mackey Street, around 9:30 am this morning.
According to BP agents on the ground the victim in this murder is identified as 37-year-old Anthon "Freeze" Knowles of Cambridge Street just off Blue Hill Road.
From information gathered, the victim shot at point blank range just above the eye.
At the time his condition was listed as critical and he was rushed to the Trauma room of PMH.
Police are following leads.
Duane Sands and cousin Tommy T in big row – "You ain't speaking anymore!" Sands told by his cousin…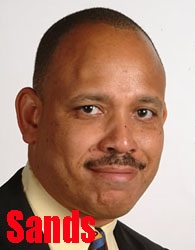 Meanwhile Bahamas Press can report a big fight has erupted in the FNM between two candidates who are related.
BP can report FNM Elizabeth Candidate Duane Sands and Minister of National Security Tommy Turnquest are at war.
We can report since Sands' foot in mouth disease preempted the election date, Turnquest has intensified his feud. Turnquest wanted Sands to apologise to the PM for his bungling announcement of the Election Day. However, Sands, being the arrogant bad candidate he is, has refused.
Since then, Turnquest, who decides who speaks on the election platform, has banned the bad candidate from speaking on the FNM platform.
In fact, we understand the fighting between the two has intensified to the point where Hubert Ingraham had to step in and say on the rally stage at Red Splash, "We will deal with who we don't like after the elections."
Sands wants to be leader of the FNM and Tommy wants to be leader after the FNM's upcoming crashing defeat.
Turnquest has since told FNMs, "He [Sands] ain't speaking anymore!"
The decision has made Sands red in the face with anger. You will recall that, on Valentines Day, Sands' wife packed up and left the marital home following his strange "FRIDAY" appointments. Mrs. Sands is almost invisible in the campaign.
Following that development Sands' campaign team walked out and left him to fight on the ground by himself. And now this: Tommy T has barred the BAD Candidate from speaking at election rallies.
All we could say is this: If ya don't laugh you will cry!
We warned the FNM – He is a bad candidate!
We report yinner decide

!