You should not use that dutty terlet paper to attack us!
Nassau, Bahamas — We woke up this morning to find out that, Dr. Hubert Minnis, the leader of the FNM had viciously attacked BP in the nasty, dutty terlet paper, the Tribune. Well, an emergency meeting of the BP's Board of Directors was convened. It was agreed that the protection afforded to Minnis by BP will be lifted if an apology is not forthcoming from him to us.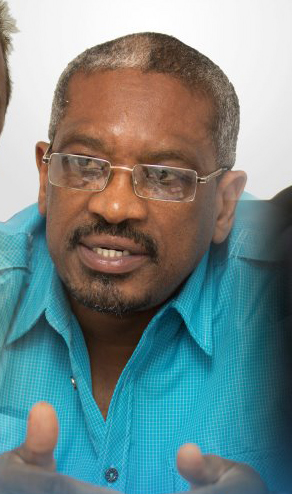 The only reason we are not prepared to launch a full frontal attack on Minnis at this time, is because we know that the words uttered in the terlet paper were not his. We know Minnis language and he would not be so foolish to attack BP in that manner.
So, Mr. Leader, if you wish to retain that post, we say apologize or we will declare the words written in the Tribune yours and our pens will be dripping "Red with Blood". We take full responsibility for making you popular in the Country, in fact we got rid of your competition in the FNM and predicted to you that you would be Leader of that party and Leader of the Opposition. You had safe passage during the General Election Campaign and for your full five years in office.
A word to the wise is usually sufficient, we hope so, we are not "Gunn" and don't make veil threats. It will be a full frontal assault on your leadership and we may be forced to endorse "Big and Sexy" Butler – Turner for leader.
A the heart of the matter is whether Gomez is a Bahamian. We never said he was not, but now that you are screaming so hard, we may have to look into this. He does have features favoring those of Papa Clown and may be an" offspring of the devil spawned". We don't speak claptrap here Minnis. It was not claptrap when we wrote that you was the most productive and best Minister in the Ingraham led Cabinet of dull bulbs. It was not claptrap when we endorsed you for Leader. It was not claptrap when we took out Tommy, Carl, Laing and others and gave you unfettered access and publicity.
So Minnis, the call is yours, do you really want war with BP?. We seriously doubt it. We have suppressed information sent to us on your tenure as Minister, heck,we have even placed information sent to us by your colleagues in file 13. Don't let us have to dig it up. A word to the wise is sufficient, just say you sorry and tell your writer to be careful otherwise the honeymoon will truly be over and we may have to endorse "Big and Sexy" Turner.
We will be prepared to publish all the "Ghost' letters sent to us attacking you and will do so everyday. The Tribune and the Punch cannot protect you. we are online 24/7 and we do not sleep or slumber. We want you to see the letters published in the same terlet paper against your leadership this morning. We know who your enemies are and dont make us one. We don't suffer fools gladly. Now the ball is in your court.
We will wait to hear you say sorry, because that attack against BP was UNGODLY, UNCHRISTIAN, UNPRINCIPLED AND UTTER LIES!
WE REPORT YOU DECIDE!