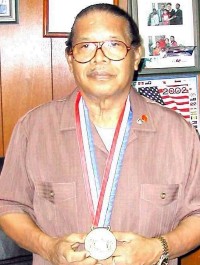 A BP NEWS ALERT <<< In the midst of life there is death and today Bahamas Press reports the death of former weightlifter and printer, Hubert Wong. He was 84-year-old.
BP is also reporting the death of a committed Anglican churchwoman, Alma Sands.
She was 89-years old. Sands passed away last week Thursday. Rest eternal grant unto them O Lord! Amen!