Breaking News <<<
Nassau, Bahamas — A member of the FNM Finance Committee has been arrested and charged for ALLEGEDLY STEALING $84,000 from a client's account!
Bahamas Press has learnt the member of the Party's committee was involved in a transaction on the sale of land. However, it is alleged in his legal capacity, he failed to transfer the funds collected for the sale to the seller.
"BP this is serious, how could the Party have persons collecting money on behalf of the organization in the same breath be found 'THIEFIN' people money? This would mean you cannot give the FNM any money! What is this?" a former FNM now undecided voter said.
BP has learnt the accused is also a member of the Party's election legal team.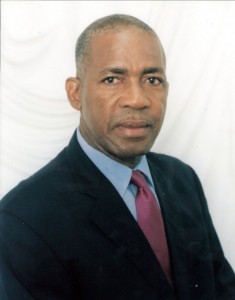 "He could be disbarred and jailed if found guilty,'" one FNM said.
Will the Free National Movement dismiss its member after falling into the hands of the law? Nothing is said by the FNM on this breaking development. And once again NOT A DAMN WORD IN THE WRITTEN PRESS is stated on this story...THEY HAVE NO SHAME!
Meanwhile, BP has learnt Alvin Smith has publicly told members of the press he intends to run in the upcoming General Elections.
However, despite this, while the FNM Smith is battling to stay on, three FNMs are publicly backstabbing the MP and are forcing him to leave.
Theo Neilly, Richard Lighbourne and now Colin Ingraham [ALL FNMS] are on the ground in North Eleuthera backstabbing the Speaker knocking on doors! Party leader Hubert Ingraham has yet to speak to the brawl now in the comminuty.
Talk about the PLPs are Cannibals, in this case the FNMs are CARNIVORES!