Could this be another drug deal gone bad?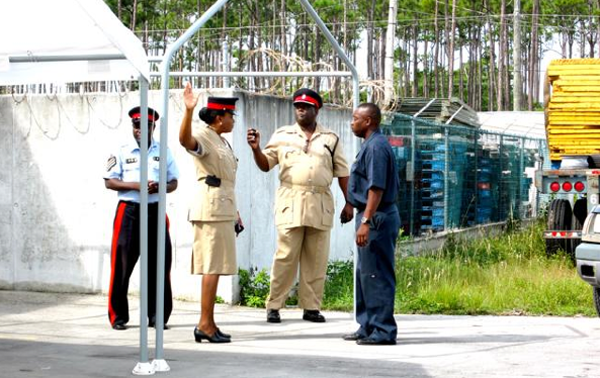 People keep getting knocked down on Grand Bahama streets…
Freeport, GB — Bahamas Press is reporting police in Grand Bahama are searching for person(s) responsible for a stabbing incident that has left a male dead.
We can tell you the incident reportedly occurred shortly after 10:00pm last night, when a Caucasian male was found at his residence bound with duct tape with multiple stab wounds about the body.
EMS personnel were called to the scene. The victim was transported to the Rand Memorial Hospital via ambulance where the body was pronounced dead by doctor.
Police are aggressively investigating this matter and are appealing to the general public for anyone with information that can assist the police with their investigation to contact them at telephone numbers 350-3107/8, 911/919 or call your nearest police station.
BP is asking was he a visitor?
Twenty-five-year-old driver from Grand Bahama is country's latest Traffic Fatality victim
Freeport GB — Bahamas Press is reporting police are investigating a traffic fatality that has left a 25-year-old man dead.
The accident occurred around 4:00 am early Saturday morning and involved a silver 2002 Honda Civic that was driven by the male victim.
According to reports the victim was travelling west on Sunrise Highway when he lost control of his vehicle and collided into a tree on the medium. The vehicle received extensive damage and the driver of the vehicle succumbed to his injuries. He was pronounced dead at the scene by EMS.
But that was not the only traffic incident on GB.  Just earlier police were investigating a traffic accident that has left a 59-year-old male pedestrian with serious injuries.
Reports are shortly after 8:00pm on Friday 24th January 2014, police were called to a traffic accident at West Atlantic Drive involving a white Chevy Venture van and a pedestrian.
The van was driven by a male who was travelling north along West Atlantic Drive when he struck a male pedestrian who was walking in an easterly direction across West Atlantic Drive.
The pedestrian was transported to the Rand Memorial Hospital via ambulance where he is listed in serious condition.
Police are investigating and are appealing to the general public to drive with care and attention while on our streets and to be vigilant particularly for our pedestrians. Police are also appealing to pedestrians to adhere to the laws of our streets.
—-END—-
Photo is credited to The Freeport News