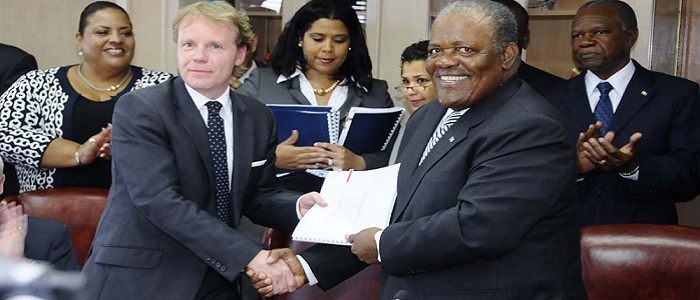 BTC SOLD AND NOW THE FEES AND CHARGES INCREASE CONTRARY TO THE PRIME MINISTER'S PROMISE IN PARLIAMENT!!
IF YOU CALL 916 BTC/LIME SAY THEY GA NOW CHARGE YINNER for the call.
REMEMBER HOW HUBERT INGRAHAM AND THE FNM WAS TELLING the public you ga get more minutes for your money? As of July 1, you must pay for the service 916. A service you never paid for.
Where is the consideration for the blind? What about those senior citizens of the Bahamas who cannot read the fine print?
We ga tax the elderly harder now?
I have never seen a more 'VICKED' bunch who have no care in the world about Bahamians!
Now the FNM have short memory and so we ga shake it this morning.
Prime Minister's Communication to Parliament on the sale of BTC [Feb 8th- 2011] more than one year ago said:
Mr. Speaker:
It is not just about price reductions. It is also about 'Value for Money'. We expect consumers and businesses in The Bahamas to be pleased with a new array of products and services that CWC will introduce; that is to say, more services for less cost.
We expect improved service, quality of signals, coverage and a reduction in the incidence of dropped calls
IT IS UNBELIEVABLE UNTHINKABLE that the Prime Minister would LIE TO US SO!!!
DAMN BTC done done it, AGAIN! LEADERSHIP YOU COULD TRUST? DON'T MAKE ME CUS!
We report YINNER DECIDE

!