BTC vehicle involved in the mishap.
Vodafone considers £700m bid for CWW networks
Published on Tuesday 14 February 2012 06:00
Vodafone Group is considering making a takeover bid for troubled Cable & Wireless Worldwide, in a move to use the latter's fixed-line network to boost its internet bandwidth.
The world's largest mobile operator said: "Vodafone regularly reviews opportunities in the sector and confirms that it is in the very early stages of evaluating the merits of a potential offer for CWW."
CWW has issued a string of profit warnings since its demerger from Cable & Wireless Communications in March 2010.
The company, which employs over 250 staff at a data centre in Leeds, sells telecoms and internet services to major UK businesses.
It is understood that Vodafone would have to pay around £700m to buy CWW, which is also thought to be in the sights of private equity firm Apax.
The interest has been spurred by the collapse in CWW's share price.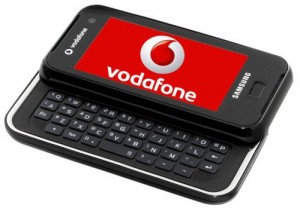 The group has been hit by the squeeze on Government spending and the weak economy, leading it to report heavy losses in the six months to September 30.
CWW provides voice, data and hosting services to the police and companies such as Next, Tesco and United Utilities, and has an international cable network connecting more than 150 countries.
It declined to comment on Vodafone's statement.
CWW's shares, which have lost three-quarters of their value in the last 18 months, rose 46 per cent last night to close up 9p at 28.8p.
Tim Daniels, analyst at Olivetree Securities, said a deal could make sense for Vodafone because it has no fixed-line network in the UK in contrast to many other markets where it has integrated fixed and wireless networks.
"Pressure on data networks from smartphones and tablets means that mobile companies can't cope with all the traffic and have to move some of the overspill onto fixed-line networks," he said.
He added that Vodafone could also get some corporate customers "on the cheap" by doing a deal.
Broker Bernstein said that CWW's fibre network would improve Vodafone's UK network quality and would limit the charges it has to pay to rent fixed-line capacity.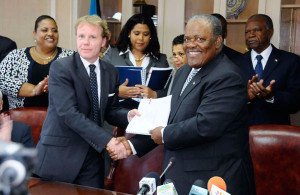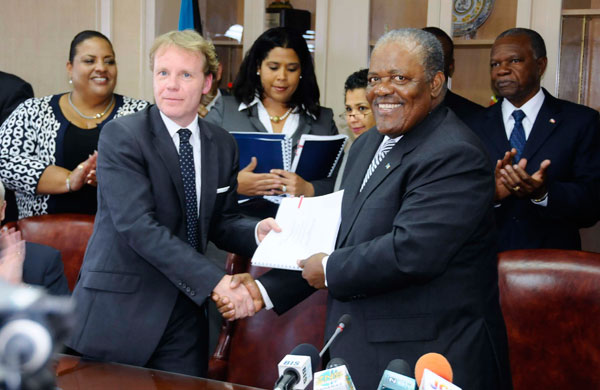 Former Vodafone executive Gavin Darby, who in November became CWW's third chief executive in around a year, is expected to provide early details of a turnaround plan alongside a trading update on Thursday.
Shareholder anger over the company's situation has been fuelled by the estimated £20m in bonuses awarded to former bosses John Pluthero and Jim Marsh before trading started to unravel.
Vodafone, which had a huge cash pile of £7bn at the end of September, said any offer for CWW would be paid in cash.
The company, led by chief executive Vittorio Colao, added that there is no certainty that an offer will be made.
Unlike private equity firms, Vodafone could generate synergies by moving some of its excess traffic onto CWW's network, which would give it scope for a higher bid.
"I find it hard to imagine that private equity would be able to outbid Vodafone if it wants this asset," said one banker.
Analyst Guy Peddy at MacQuarie said the operational issues that needed fixing in CWW make a bid a possibility rather than a probability.
"The due diligence that Vodafone would have to do would have to make them comfortable there is an underlying sustainable business," he said.
"It's not necessarily an easy sell to its investors."
Mr Peddy said he has a 40p price target on CWW, giving a market cap of £1.1bn. He said investors should not sell for less than 40p.
CWW announced writedowns of £624m in November.
Mr Pluthero, who received bonuses of more than £10m from his time at CWW, left after less than six months in the job.
David Molony, a telecoms analyst at Ovum, said a successful deal would give Vodafone a significant global network for fixed-line services.
In Asia Pacific, CWW already has the highest penetration of the business fixed-line services market.