Renardo Curry is BP's ENDORSED CANDIDATE FOR NORTH ABACO – HE IS COMMITTED!!!!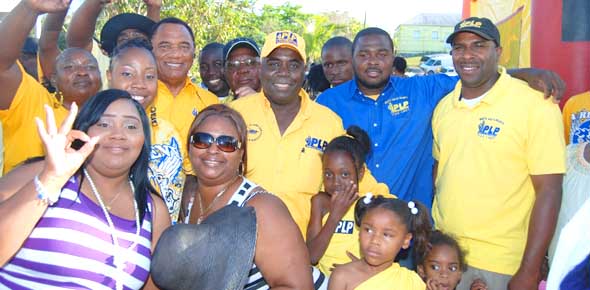 North Abaco, Bahamas — Plans by the PLP leaders to return North Abaco were announced tonight from the steps of the Cabinet Office Office.
Prime Minister Rt. Hon Perry Christie, along with other PLP leaders, will set foot in North Abaco before 9 am this Wednesday morning.
It will be the first sign of a BIG CHRISTIE WIN in the bye-election, which will be on October 15.
And while Mr. Christie is set to lift the hand of his candidate Curry and declare VICTORY FOR THE PLP, his Viceroy Philip Brave Davis, the deadly election machinist determined to take the seat from Hubert Ingraham, jetted off to Europe late tonight.
The GAME IS SET!

Renardo Curry shall be seated as the next MP for North Abaco on October 17th….

FNM Unknown candidate shakes hand with defeated DNA candidate Roscoe Thompson. FNM and DNA has teamed up against the people of North Abaco.
Statement by Ministry of National Security
The Ministry of National Security wishes to advise the general public that the Minister with responsibility for Parliamentary Registration and Elections, has today advised the Governor General, Sir Arthur Foulkes, to issue a Writ of election for the election of a Member for the vacant North Abaco Constituency.
The public is further advised that nomination of candidates will take place on Wednesday, the 26th September 2012 and the date of the Election is Monday, the 15th October 2012.