Da Phones don't work and now they looking for someone to blame….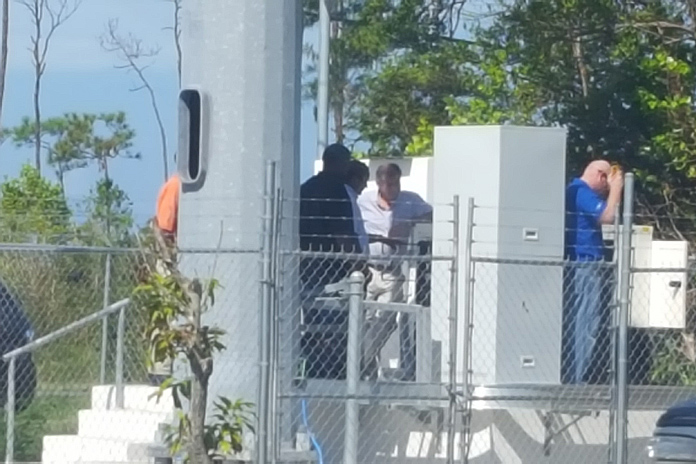 Nassau, Bahamas – Cable Bahamas Aliv network got off to the wrong start Saturday night as it attempted to hold a concert on Clifford Park. The move was overly ambitions for the second mobile provider, which is more than two months delayed from its launch date. Aliv learned that its network went down in the middle of the event and boy residents were not happy.
The few patrons who attended learned quickly that Aliv was dead. They discovered that the network was having problems and to get on seemed to be an impossible task right in the middle of a promotion. Boy, I tell ya!
One employee of Cable Bahamas, however, took to social media following the flopped event and decided to make his voice known with disgust, blaming the competition for the poor state of Aliv phones. Imagine dat!
The employee screamed loudly, "Where in da hell is URCA?" And we are asking the same question! Where are they to punish CBL and Aliv for their failure to meet the Cellular Liberation Task Force performance bond obligations?
Cable Bahamas Aliv needs to answer some concerns like:
1) Why not get ya own network so you can confidently tell customers why your system does not work!
2) Why not be honest with consumers and explain to them why you are having problems like failure to connect with multiple dropped calls on the "claimed" fast Aliv network?
3) Why was it necessary for NewCo Aliv to use its competition's towers and national infrastructure when it has Cable Bahamas right in its backyard? And yet, they don't want to ride on CBL's system, but rather on the system of its competition?
4) Be Real with consumers. Just tell them plain and simple that the inferior phones offered by Aliv and lack of technical knowledge is the reason for the poor network performance. NewCo Aliv mobile project was grossly underfunded from the inception, and that right there is just one of many reasons for its system failures across the island!
Residents know Cable Bahamas and their experience with Aliv will get worse! This is why residents are not switching!
#Cablelies!
We report yinner decide!