CBL's NewCo still not ready to launch!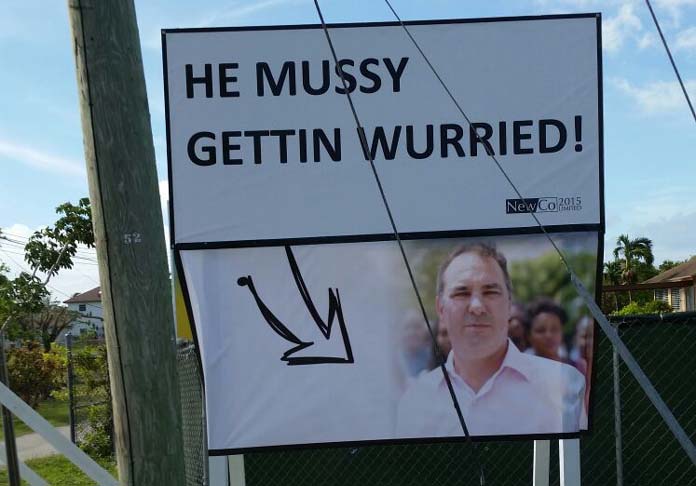 Nassau, Bahamas – Using the verb "To Be" is set to be the new campaign line for Cable Bahamas' NewCo PR line.
We at Bahamas Press have gotten an early peek into the already stalled mobile product that cost Bahamians $500 per month to purchase. NewCo's disappointment came when the company failed to launch on its due date, October 1st. That launch date was attached with an $18 million performance bond that had been posted to see to it that the company launched its product. It never delivered.
And, despite an investigation by URCA to confirm that the product failed to reach market, we believe nothing will be done by URCA to make sure punish NewCo.
Still the cell tower build out plan remains incomplete with whole of New Providence and the Family Islands residents having yet to know where to purchase their NewCo phone service.
And so in the coming days as NewCo is about to run a campaign based on the verb "TO BE", suggesting "Be Alive", we at BP have some advice for NewCO using those same lines:
Be ACCESSIBLE: Let the customers know where they can now purchase the mobile service.
Be ON: After the Hurricane no one knows what happened to the Cable Bahamas services all went down and left residents stranded.
Be REAL: Who in the Bahamas pays $500 per month for cell phone service?
Be TRANSPARENT: Explain to the country why NewCo needs to beg BTC for tower sharing and use its network for family island calls?
Be HONEST: Tell us why no promotion of the product is heard anywhere.
Be TRUTHFUL: Let us know how Family Islanders will call when they have no tower on the scores of island communities.
Be READY: Don't say ya coming October 1st and yet the phone service cannot be accessed anywhere!
We report yinner decide!