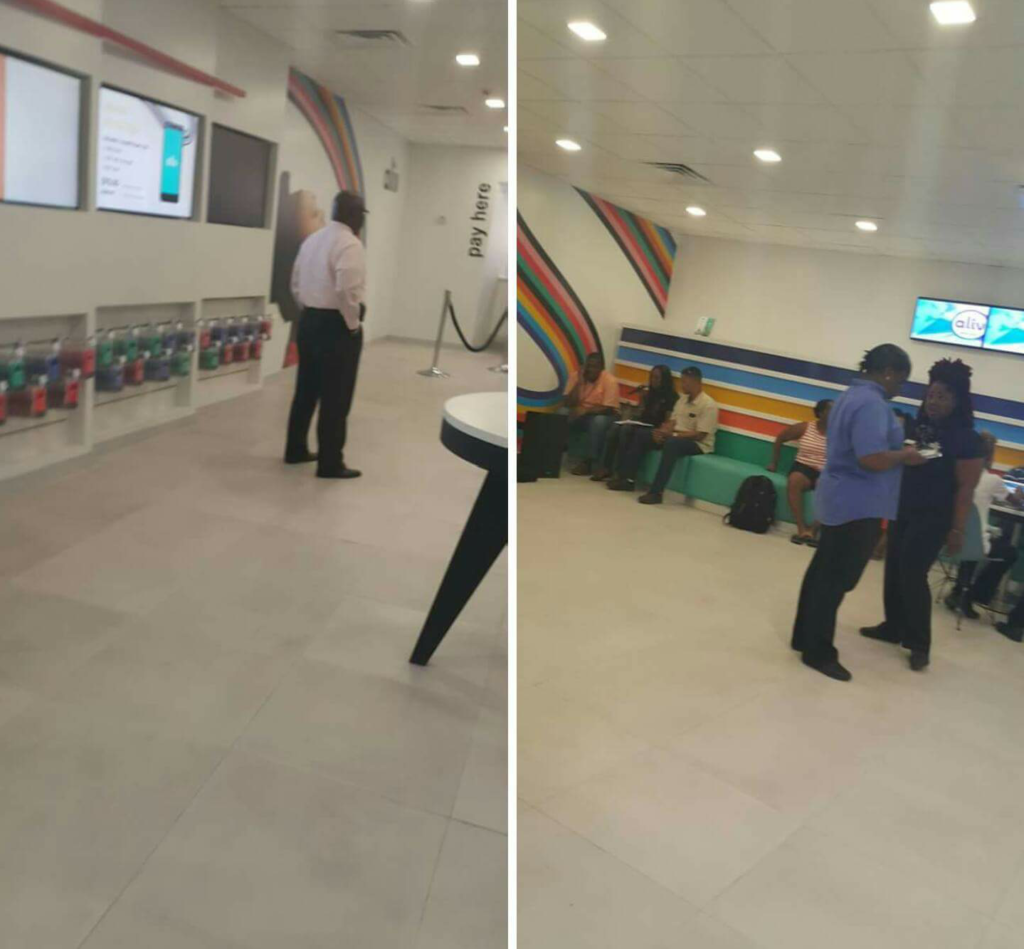 Nassau, Bahamas – Yesterday was "D" Day for Cable Bahamas' NewCo Aliv mobile phone, which collapsed on the ground. Bahamians walked around to look at the store just to explore, and when the word got out that BTC was having a Black Friday Promotion the cable stores went empty.
As we at BP got a glimpse of empty stores around Nassau, which didn't surprise us at all, all we could see was Leyre Goitia dem deep on their phones attempting to manage social media conversations and perhaps were searching for new vacancies in the job market! Dis ain't going good!
There was no celebration in the stores. No entertainment. And there was nothing fancy or new. In fact, all we said was: How dey ga keep these stores open when (1) Cable Bahamas hate spending money, and (2), the poor sales on the first day spells trouble for the prospects of the company.
Cable Bahamas NewCo Aliv needs the money, and it needs money bad! They need the sales! They need the customers! They are short by the millions and the customers ain't moving. Residents know you have to pay if you have an Aliv phone and must call another company number. They know with no real national infrastructure outside New Providence making contact with family islanders is a problem.
What Aliv did though, which was fundamentally flawed and egregious, was their search outside the country for top positions! They brought into the Bahamas a gang of Digicel executives, who believed with their European accents, they would wield come colonial rod and the entire PLANTATION would fall in line. Dat don't work well in the Bahamas! And we already hear how the company where they came from might be in serious problems, and now, their bad luck ga lick down the NewCo Aliv brand.
We in the Bahamas know the time! We in the Bahamas have been in the telecommunications business for many long years. We had phones when many in the Caribbean were still driving horse and buggy.
Dis da Bahamas buddy.
We report yinner decide!