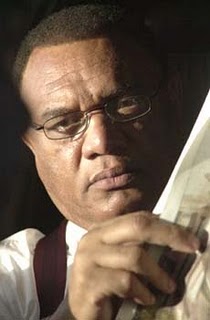 Statement
Perry G. Christie
Leader, Progressive Liberal Party
April 26, 2012
FOR IMMEDIATE RELEASE
OUR ENVIRONMENT COMES FIRST
NO OIL DRILLING WITHOUT SAFETY STANDARDS AND NATIONAL CONSENSUS
As the increasingly bizarre distortions and deceptions from the Prime Minister on the matter of oil drilling continue, I wish to make my position, and the position of the Progressive Liberal Party, clear to the people of The Bahamas.
First, the number one priority for the PLP is that the beaches and waters given to us by God remain pristine. They are not just the heart of our number one industry, they are the soul of our nation.
Second, oil drilling in The Bahamas could only be considered under the following conditions:
• A full regulatory infrastructure is developed to ensure that the most stringent safety and environmental protection systems are in place, meeting the highest international standards.
• There is broad national consensus in support of oil development. If after a period of serious and extensive national consultation, the question of whether consensus existed was unclear, the matter could be moved to national referendum.
We are not the FNM, who ignored widespread protest and opposition to the sale of BTC. We work for the people of The Bahamas, and we would never consider a step of this magnitude if it did not have the support of the Bahamian people.
When permits for oil exploration were issued during the previous PLP government, I personally intervened to impose environmental restrictions and conditions unprecedented in their stringency.
The current Prime Minister had a different approach, issuing oil exploration permits with no serious environmental conditions whatsoever. In addition, he issued such permits to an outfit called Liberty Oil, a company owned by a Las Vegas lawyer with no known experience or expertise in the oil business at all.
Well before this current controversy, which is motivated solely by Mr. Ingraham's last-minute attempts to derail his impending loss, my consulting arrangement with Davis & Co, which represented BPC among many other clients, had expired. Thus, I am not currently advising BPC in any manner.