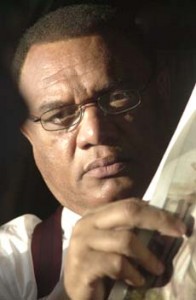 PERSONAL STATEMENT
BY RT. HON. PERRY G CHRISTIE MP
LEADER OF THE PROGRESSIVE LIBERAL PARTY
& LEADER OF THE OPPOSITION
May 16th 2011
ON LEAKED INTERNAL PLP CORRESPONDENCE
This year, the PLP is putting forth an extraordinary group of candidates — an exciting new generation of candidates with new ideas along with some seasoned political veterans with expertise and governing experience.  Each and every candidate is required to undergo a vigorous vetting process — a process that is open, fair and transparent.  All voices are welcome, and the process is both balanced and inclusive.
Of course, not everyone is happy with all results. It is disappointing that the personal correspondence of some dissenting voices was leaked to the press.  Disappointing — but not distracting; I remain focused on supporting the excellent candidates and hard-working activists that comprise the PLP.
Leaked letters and political games come with the territory, unfortunately, but the longer I'm in politics, the more confident I am about what really matters — putting forward the ideas and policies that can help the Bahamas in this new century.  I'm looking forward to a vigorous debate this campaign — a debate about which party and policies will best support Bahamians and put their interests first.
—END—