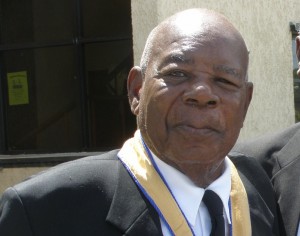 I mourn the passing of Mr. Brave Davis Sr, the father of my Party's Deputy Leader, Philip Brave Davis.
Brave Sr. was a Stalwart Councilor of our Party for well more than 30 years. He was the epitome of courage and determination in the pursuit of our Party's objectives. He was uncompromising in his commitment to the cause and always direct and candid in expressing his views. He was a proud Bahamian and a staunch PLP.
A proud native of Cat Island, Brave was also for me a close and valued friend whose wise counsel I always appreciated. Although he never had the advantage of a good formal education, he was an exceptionally wise man.
Brave was also an excellent example of a good and caring husband and father. He was especially proud of the accomplishments of all of his children.
On behalf of my wife, Bernadette, the entire family of the Progressive Liberal Party, and on my own behalf, I extend my deepest condolences to Brave Sr's widow and his entire family, most especially his son, Philip Brave Davis, who is not only my Deputy but one of my dearest friends and colleagues.
May he rest in peace.