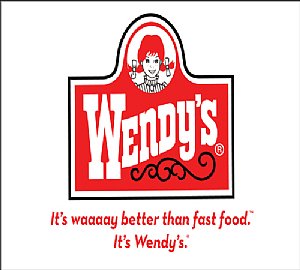 Nassau, Bahamas – Staff was seen jumping out of the drive through window just around 3pm this afternoon – in the height of the Paradise Island traffic with shift workers going to and from work.
Police are at this hour at the Wendy's Mackey Street branch to investigate a robbery at the eatery.
Eyewitnesses tell us at that hour, three dirty "Stinkin" thugs walked into the establishment demanding cash.
One of the men pointed a huge weapon – USED IN ARM COMBAT – to the cashier while others shouted at patrons.
A drive through cashier jumped through the window while another attempted to make her escape but was too big for the tiny exit.
Meanwhile no one was harmed and the men made good their escape with an undetermined amount of cash.
An eyewitness said, "I don't know what was happening. All I saw was people running out the store during the busy period of the day. Cars started speeding out of the drive through and staff began fleeing in the opposite direction of the store.
"I was just making my entrance from the parking lot when the incident unfolded."
The crime crisis rocking the nation continues as the murder count climbed to 26 for the year with 459 murders since 2007. The violence has erupted in less than 24 hours since Tommy Turnquest opened his big mouth to say crime is under control in the Bahamas!
They have no DAMN SHAME! GO AND GO NOW!
RING DA DAMN BELL!