EMS services seen here as they removed The body of a white male was pulled from the waters near POINT HOUSE in Lyford Cay earlier this month.
Coroner's office never received the body of suspected drowning Lyford Cay victim? What is happening beyond the gates!

Nassau, Bahamas — The lifeless body of the man police say washed ashore nearby the suspicious estate of Louis Bacon has reportedly gone missing.
Sources inside the Rand Lab and close to the investigation confirmed that the body NEVER made it to the city morgue and has apparently vanished off the face of the earth. What is this!?
A dead body stolen while in police custody?
This now raises serious concerns for many residents in the Lyford Cay community who have been waiting for some closure from authorities on the investigation.
However, that may not come, as police seem to be deliberately avoiding the disclosure of any information on the matter even after being ordered to do so by senior officials!
Online newspaper, Bahamas National, has also uncovered a possible identity of the alleged drowning victim. They report that – contrary to police reports – the man pulled from waters in the Lyford Cay area several weeks ago was a Caucasian male visitor to the country named, PETER TUCKERFIELD.
The reports of discovery was also broadcast on NB12.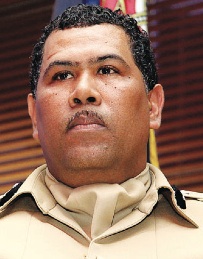 Could it be that TUCKERFIELD'S body could have suffered the same fate as Louis Bacon's former property manager DAN TUCKFIELD, whose dead body was floating in Louis Bacon's Point House Estate pool back in 2009?
The things that happens behind palatial estates!
In 2009 Police admitted to not reporting Dan Tuckfield's death and that his body was immediately cremated and the remains flown out of The Bahamas within hours of his discovery.
It's been nearly two weeks and police have not yet provided any details surrounding the discovery of TUCKERFIELD (most recent drowning death victim) opening the door of suspicion of a possible cover up.
But no amount of cover up can detract from the fact that a number of suspicious deaths have occurred on or around Louis Bacon's Lyford Cay property and so far there are NO BODIES to be examined to determine a cause of death. Could both of these men have been murdered?
Lyford Cay is fast becoming as deadly as Pinewood Garden. The only difference is that the bodies in Pinewood are recovered and investigated.
It is suspicious when you look at a few things like:
1               Police discovered numerous firearms at Bacon's home during raid.
2               Dan Tuckfield was reportedly being investigated by authorities for alleged illegal drug and firearm trafficking and arson.
3               Bacon has vanished from The Bahamas even though he is being sought to answer to several matters in a Bahamian courts.
4               Bacon's estate allegedly illegally imported a set of "ILLEGAL" ultra sonic speakers that attorneys for the property admitted to Bahamian press were used against his neighbour Peter Nygard.
Nevertheless we will continue to monitor this story and bring you the latest as soon as we can.
Meanwhile we call on the Commissioner of Police to look into this development and update the public as to how did a corpse of a Caucasian male vanish while in the care of the police?
We report yinner decide!