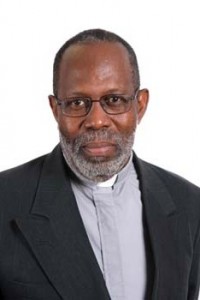 Nassau, Bahamas — Breaking News coming into Bahamas Press! We have learnt the Cabinet of the Bahamas has appointed a noted Bahamian to head the Antiquities Monuments & Museums Corporation [AMMC].
We can confirm Dean Patrick Adderley, Dean of Christ Church Cathedral has been named by the Prime Minister Rt. Hon. Hubert Ingraham to head up Corporation after it was left abandoned by a noted political goon Orry J. Sands.
Sands rumbled and tumbled the Corporation into a stew of troubles and setbacks slashing salaries of staff, and left neglected needed upgrades to the assets of the Corporation.
Prime Minister Ingraham stood on the corner of Bay Street vex when the Pompey Museum was caught a fire early this month and realize Sands had no interest in the preservation of historic items being destroyed by the fire. In fact, during the morning of the fire the former Chairman showed no interest and never checked for the state of the Corporation, which needed leadership.
Well we can now say the historical assets of the country are in safe hands. The highly talented and globally respected Dean Adderley studied for the sacred priesthood at the House of Sacred Mission, Kelham, England. He holds the Degree of Bachelor of Theology from the University of Nottingham. Dean Adderley did postgraduate studies in education at St. Martin's College, Lancaster, and holds a Postgraduate Certificate in Education from the University of Lancaster. He served his diaconate with the Society of the Sacred Mission, Quernmore Park, Lancaster.
When we got the news how Hubert Inrgaham appointed such a decent respectable leader to head the AMMC, we said finally the country is headed in the right direction.