Opposition doesn't want Bahamas to become an oil rich country – Keep us poor, broke, in debt and destitute – owing the world!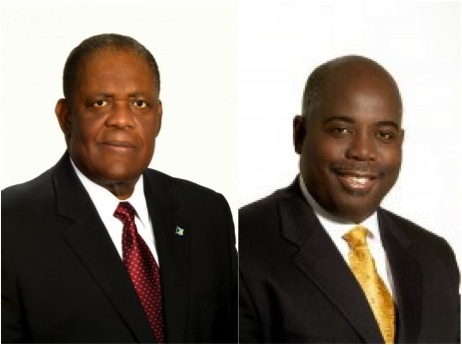 Nassau, Bahamas — Deputy Prime Minister and Minister of Works and Urban Development Philip Brave Davis blasted the Opposition yesterday for its call for "full disclosure" on its reported PLP links to Bahamas Petroleum Company.
Davis told members of the press the oil talk is "irrelevant" and that the outcry by the Opposition was all an out "attempt to taint the character and integrity of myself and others."
Davis said, "Oil Drilling is a competitive market and if there are others who are willing to come in and do the same thing that BPC is doing I think consideration will be given to it."
His comments came as he emerged from the Prayer and Praise Assembly Church service honouring Urban Renewal police officers.
Davis added, "I have no further affiliation with them [BPC]. In fact, before the elections they engaged different counsel. I am now acting in a different capacity.
"I resent the inference that they would draw that I would be involved in any decision that would in any way compromise the best interests of our country."
It is believed that the Bahamas could be sitting on as much as $800 Billion in oil underground and the discovery of the wells could result in a complete transformation of the Bahamian economy and create a new industry with thousands of well paying jobs for Bahamians.
The discovery of oil will also accrue an automatic injection of billions in revenue for the public purse. It would force a reduction in taxes and lower fuel bills, which will immediately fuel the Bahamian economy.
One observer of the debate added, "Why members of the Opposition would not want to see growth for the Bahamian people is just beyond me. I cannot understand for the life of me that while in office Hubert Ingraham issued more than five licenses to oil exploration, unknown to the public – including the license granted to BPC. And here we are in 2013, they [the Opposition] and the media are questioning progress. Something just doesn't add up. Were they [Opposition and media] hoping that while they were in power they could have secretly keep the decision to drill away from the Bahamian people and now all of a sudden they are against it?"
Exploration for oil could begin as early as next year.