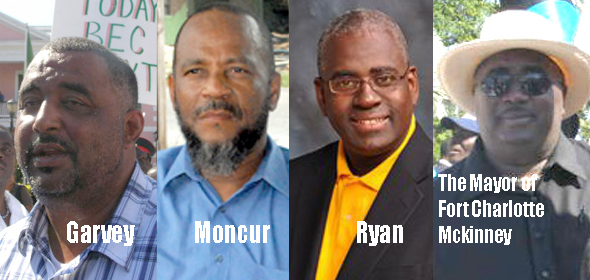 BREAKING NEWS
Nassau, Bahamas – We have information, which confirms a second candidate has become unsuccessful in clinching the nomination in the Democratic National Alliance.
Sources in the DNA tell us attorney, Derek Ryan, has been without question rejected by the FNM faction now running the DNA.
Ryan, we are told was hammered and grilled by the DNA Candidates Committee this past weekend. He was excoriated by former FNM henchwoman, who is one of the hidden 13 in the party's apparatchik.
Sources tell us as the panel of politicos inside the DNA pressed Ryan as he began sweating profusely and learned his fate with the organization.
"I don't know when people will get it that deep in this DNA is the hidden cell of the FNM who will have no independent thinkers joining their party's leadership team. They are all FNMs who want some pull in the future of the FNM after Papa retires. Look at the pure jokers they put before the people of this country when they launched a few months ago. They would never nominate a Troy Garvey, Steve McKinney, Derek Ryan or Paul Moss," a source in the DNA said.
Last week another political hopeful was also rejected as a DNA candidate for the upcoming General Elections. BP has learnt a second FNM goon high up under mask of the 13 hidden in the Party  [DNA], Dr. Jonathan Rodgers, delivered the bad news to the defeated politico.
Meanwhile BP has learnt not one member of the DNA marched alongside political activist, Rodney Moncur, over the weekend in his walk for justice.
Despite the cry to fight and end the bloodshed if elected to power at a crime symposium held last week, McCartney sent not one supporter on the protest against murders. However, the DNA leadership was able to censor Moncur from marching with thousands of workers in the country on Labour Day. WHAT MADNESS! Moncur turned WATERBOY? Well blow us down!
BP records some 247 victims of murder have been massacred in the Bahamas under the Wutless leadership of Tommy Turnquest and the FNM since 2009. With all those murders racked up, few have been tried for the crime and scores accused and locked away have been released back into society to kill off the witnesses.
WE NEED CHANGE!