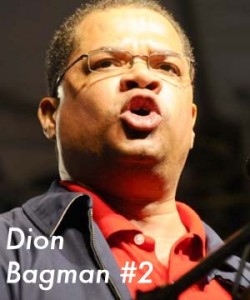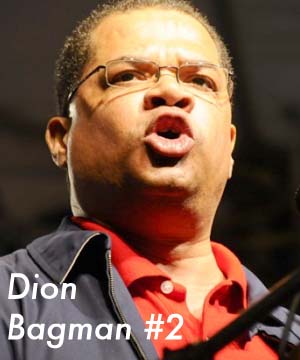 Nassau, Bahamas — Friday past was another sad day in the life of this country. The nation witnessed the termination of more Bahamians at First Caribbean International Bank.
Since the merger of the banks some years back, there has been a loss of Bahamian talent from the very top to the very bottom.
Bahamas Press finds this troubling; to see scores of foreign talent enter the bank after the axing of Bahamians.
Sometimes we wonder how in the hell does the department of immigration upon request of the Bank allows so many work permits, while young Bahamians cannot find a job and are losing their employment at the local area bank.
What is more disturbing is this, the department with responsibility for workers in the country headed by FNM spokesperson, Dion Foulkes, sits idle saying not a damn word about Bahamians getting fired, while scores of foreigners are being hire in the country; approved by his colleague minister? Some people we tell 'ya' have NO DAMN SHAME!
On Friday, FCIB terminated the services of 10 employees. Union President for the bank, Theresa Mortimer, hinted management at the facility gave no explanation for the terminations, which is a direct violation to the labour agreement between the Union and the Bank.
Additionally, Mortimer said, the bank could not advise by what criteria the group was dismissed on; noting that one of the tellers dismissed was recognized for several years of having achieved a stellar record in customer service.
While the foreign banks and other companies commit the inevitable BACKSIDE RAPE on Bahamians, members of the FNM government sit by and do not a damn thing!
For almost five full years they have committed TREASON against the Bahamian people, opting everything FOREIGN! All of a sudden, Bahamians cannot apply for anything and according to them cannot DO ANYTHING! IMAGINE THAT!

Dion Foulkes is mum, PAPA is mum and Brent Symonette is MUM; as they all in the Cabinet Room continue week after week issue work permits and boast of how the department of immigration is making money?
Bahamas Press calls on the spineless, WUTLESS 'good_fa_nuttin' JACKASS government of FNM to do the RIGHT THING! We call on the Government to get off its duff and defend the rights of Bahamians or carry their [YOU KNOW WHAT] OUT OF POWER!
BOY, We NEED CHANGE ech!