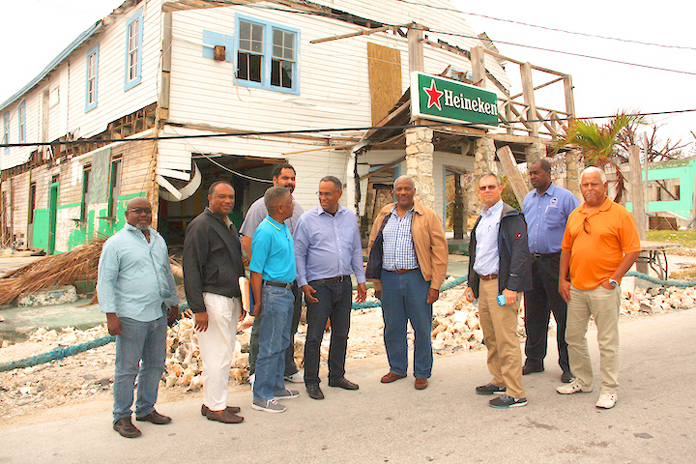 NASSAU, The Bahamas – On Saturday, October 29, 2016 members of the National Disaster Relief Committee traveled to West End, Grand Bahama and Lowe Sound, North Andros to get a first-hand view of the extent of damage to those Family Island communities caused by the Category 4 Hurricane Matthew about one month ago.
The team overseeing the financial accounting of the disaster relief efforts includes Nathaniel Beneby, Mike Maura, Gowon Bowe and Tracey Knowles.
They were accompanied by the Hon. Dr. Michael Darville, Minister for Grand Bahama; Captain Stephen Russell, Director of the National Emergency Management Agency (NEMA); Jack Thompson, Permanent Secretary; Melvin Seymour, Permanent Secretary; Financial Secretary Simon Wilson, and Preston Cunningham, Senior Administrator for Grand Bahama.
The objective was to tour the areas so as to make recommendations to the international and local financial communities on the support needed to get businesses up and running.