Bahamian Fisherman Beware (FOR FRIDAY) THEY WON'T HAVE TIME TO RESPOND
Nassau, Bahamas — Firstly, BP wishes to offer an outright rebuke of the wutless media who play possum when it comes to informing Bahamians what is really going on in their country.
Your BP has come under enormous fire and criticism during the course of the last five years in our pursuit to bring unfettered, truthful and insightful journalism to you the Bahamian people.
At times our journalist went in the most dangerous of situations in an effort to keep the Bahamian people up to speed.
Today we so solemnly swear that no intimidation of any kind will ever work in bending the arms of BP from disclosing the truth to you the Bahamian people.
We have been successful in the pass in obtaining cable leaks from every single ministry in the Government of the Bahamas by our deeply embeded sources who continue to blow the whistle on the most corrupt FNM Government the Bahamas has ever seen since POP SYMONETTE was premier; in so mentioning, chip really doesn't fall far from the block (bye Brent).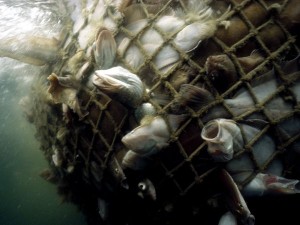 This late breaking story is nothing short of our continued commitment to you. A prominent Nassau businessman who requested to us that he not be identified at this time for fear of victimization but vows to tell all WHEN the PLP regains power.
We will call our unidentified source  "boss man" who revealed a copy of a letter signed by the minister  granting permission for a group of Dominicans to engage in Deep Sea and Long Line fishing for a period of 4 years in Bahamian waters.
BP giving that minister the benefit of the doubt brushed of "boss man" until he provided us with a letter from the Dominican group which explained the entire deal.
In short it's yet another "cookie jar" story.
Bahamians in the fishing industry should be very concerned and careful with placing their future in the FNM'S hands. Five more years of the FNM can really mean the exclusion of Bahamians from yet another buoyant and vibrant industry.
So goes road building for Bahamians, so goes the fishing industry.
ALL BP HAS TO SAY IS "THEY DON'T REALLY CARE ABOUT US".
WE REPORT YINNA DECIDE.