"Thou art dust and to dust thou shall return…" Alleluia...Alleluia…Alleluia
Nassau, Bahamas — Security for the Late Charles Maynard has been beefed up to make sure a close friend of the former Minister does not disrupt the service and throw the ceremony to bid farewell into chaos.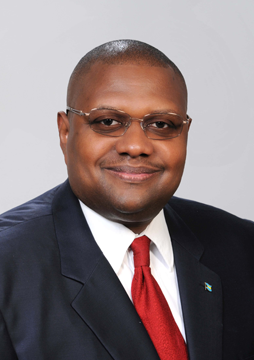 Sources say the woman, who some time back hung a G-sting on the door of the former MP, is known for chaos and confusion which is commonplace in her township in Haiti.
One time while the departed Chairman of the FNM parked his government car to carry out his cultural functions at Arawak Cay, the jungaliss gal pal began hurling coconuts onto the government property, seriously damaging the car and forcing the minister to flee the scene.
A close friend told BP, "That gal pal was a menace to our departed brother. She stalked him everywhere he went, and disrupted the lives of his family. Friday's event with her around will definitely not go down without incident and I am happy to hear extra security is being brought in to make sure she is kept far away from this time of grief.
"Charles was a committed Bahamian, and this situation with his friend from down south was a big mistake. I believe she was also a factor in his sudden death."
The troublesome woman just last week was delivered a dangerous cut hip from a waitress just outside a popular Chinese eatery in downtown Nassau.
The gal pal of the former MP decided to attack the waitress in the busy restaurant for talking with another man she is friendly with. But the waitress was taking no prisoners. She ordered the troublesome 'jungaliss' outside and delivered to her an almost deadly Bahamian cut-yinna-know-what.
Sources say the waitress delivered the jungaliss such a blow to the head that she fell to the floor and was out cold for a second. For a minute her friend who came with her thought she had also left the earth.
We report yinna decide! We leave this video for Charlie