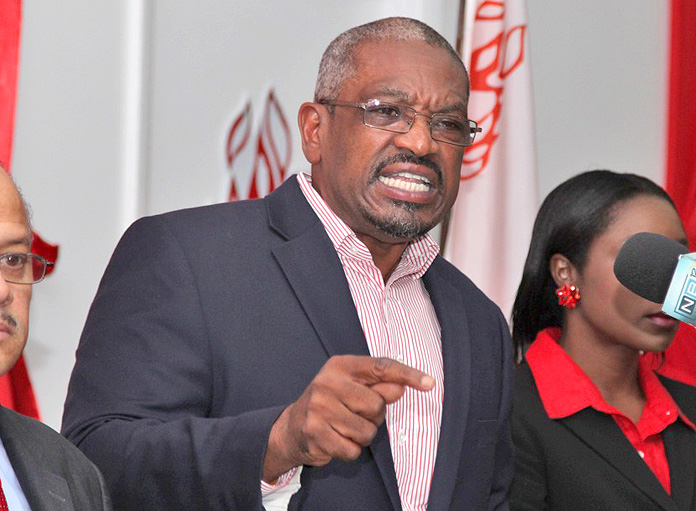 Nassau, Bahamas – Dr. Minnis, Leader of the Free National Movement (FNM), issued the following statement on the Road Traffic Department mismanagement and $10 million loss:
"As the PLP continues to celebrate its four years in office we learn that in three short years under the PLP Government more than $10 million of the people's money is gone. Wasted through stunning endemic mismanagement that this Government either chooses to ignore or fails to address.
"The Auditor General's report found systemic problems that went on for years at the Road Traffic Department – inconsistencies in payroll, fraudulent licenses being issued, missing and illegible inspection certifications, missing and fraudulent insurance certificates and customers receipts not being generated. All of these problems at one government agency? All of these problems without anyone noticing? Where is the oversight and leadership from this Government? The PLP celebrates as our Bahamas crumbles to the ground around us. In their four years in power they have fostered and grown a culture of lawlessness and corruption that has crept into every level and corner of government, leaving us with an unbelievable amount of mismanagement, incompetence and ineptitude. When will it end?"
"Unfortunately, this has become commonplace to the Bahamian people. Their money continues to be misspent or misused as they struggle to get by on the empty rhetoric and broken promises from this Government. The PLP leadership at the top has set a dubious example for all levels of their government – incompetence is tolerable to this Government as long as its supporters can enrich themselves.
"Real leadership means taking concrete steps to fix these problems. It would start with holding the management at Road Traffic accountable. Have the Attorney General's Office prosecute the ones involved in the wanton mismanagement of taxpayer dollars and discipline those who had responsibility for the oversight of the Bahamian people's money. Next, we must change the procedures at the department to ensure proper oversight and internal accountability in its procedures – no more absurdly overpaying employees by hundreds of thousands of dollars, or under paying others; receipts should be required for all transactions at all departmental offices; and having the new department leadership ultimately instilling a culture of law and order – following the rules and being accountable to the taxpayers."
"Clearly, this Government is more intent on ignoring the growing problems that plague every aspect of our country. Every day for four years now they have proven they can't fix a problem when they continue to ignore it."