Dame Marguerite takes Government House into Cyberspace – following her support on Social Media!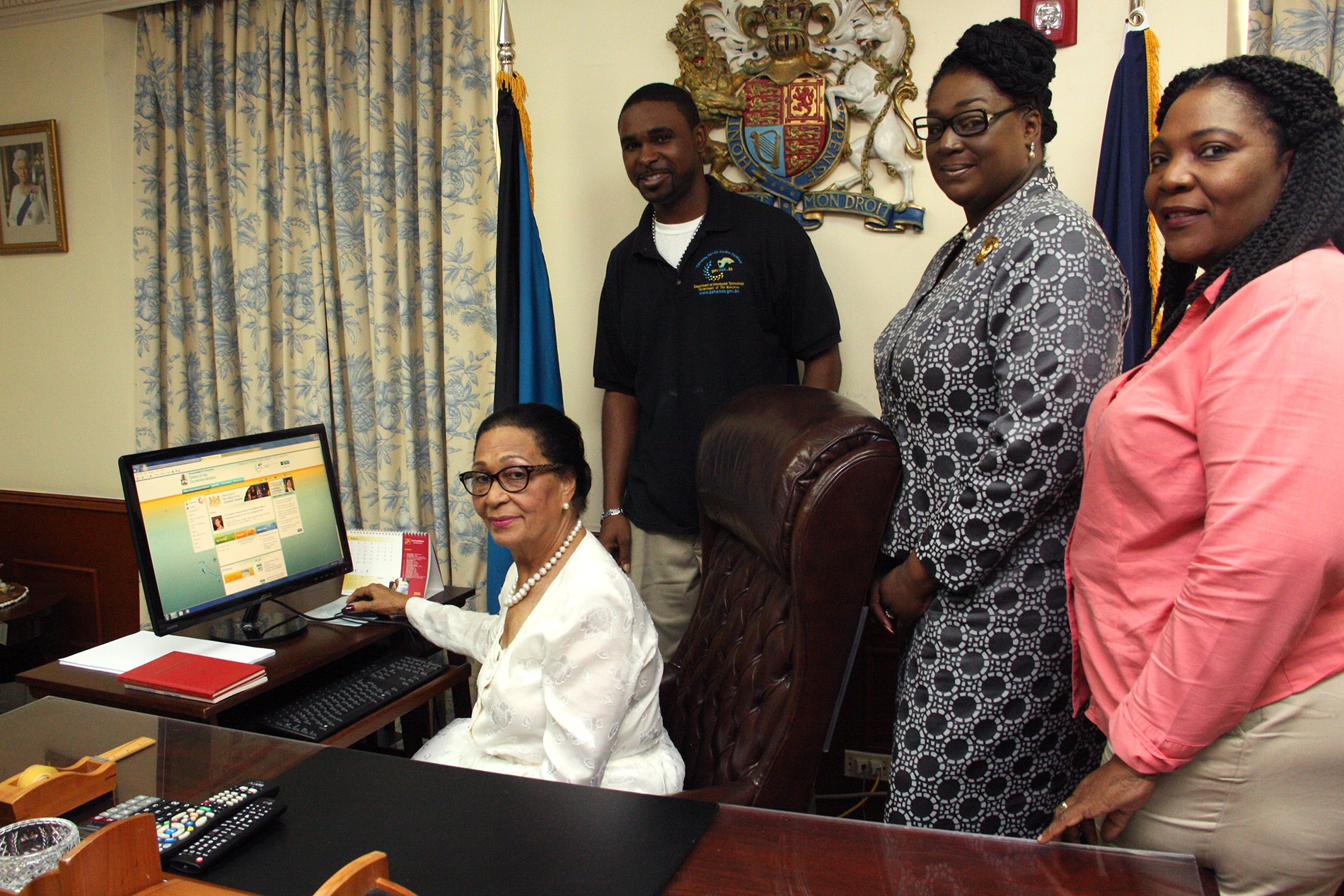 Public should send emails letters of complaint direct to the GG on SAvE DA BAYS!
Nassau, Bahamas – Her appointment to Government House was backed 100% by Bahamas Press when every wutless media house in the Bahamas was against her and now Dame Marguerite Pindling can get surf the net on her page.
Government House went online last week as the internet is indeed the way to communicate messages around the world to millions.
The dying dailies could not carry the news of newspapers programming the discussion of the day are gone.
Her Excellency Dame Marguerite Pindling, Governor General launched the Website and is seated at the computer. Government House information can be accessed at: www.bahamas.gov.bs/governorgeneral
Also pictured with the GG are Anthony Rolle; Michelle Bartlett, Secretary to the Governor General; and Michelle Ferguson. (BIS Photo/Patrick Hanna)