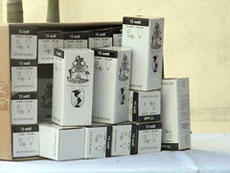 Nassau, Bahamas
– The Ministry of the Environment will distribute free compact fluorescent light (CFL) bulbs in New Providence on Saturday, May 7 as part of its Promoting Energy Efficiency in Lighting Programme.
Electricity customers who use less than 600 kWh (kilowatt hours) of energy per month, on average, are eligible to benefit. Such customers should have received a letter from the Bahamas Electricity Corporation (BEC) notifying them of their eligibility. Persons who have not received a letter can contact BEC to find out if they qualify to receive the CFL bulbs.
Those who qualify are invited to exchange up to five working regular bulbs (incandescent) for CFLs at any of the following public parks – Christie, Windsor, Clifford, Elizabeth Estates, AF Adderley, Golden Gates, Pinewood Gardens Community, or at the Mall at Marathon, or SC McPherson Junior High School, from 10am to 3pm on Saturday.
Participating customers are required to bring to one of the listed distribution centres a valid photo ID along with their confirmation letter from BEC and the regular bulbs they are exchanging.
The Promoting Energy Efficiency in Lighting Programme is funded by a grant from the Inter-American Bank (IDB) and the Global Environment Facility (GEF). This initiative seeks to reduce household energy costs, minimize the energy requirements of BEC, and reduce the environmental impact of fossil fuels. The Ministry plans to distribute 270,000 CFL bulbs nationwide.