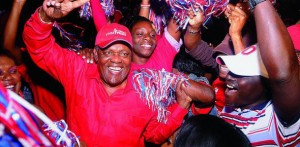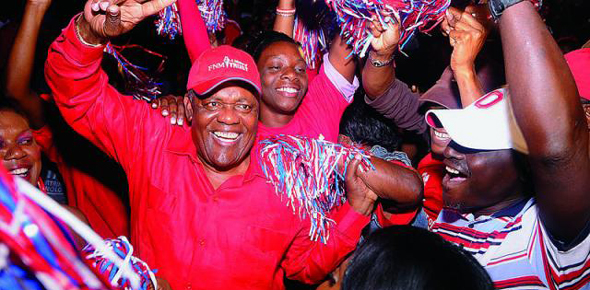 Hubert Ingraham headed to Jamaica – BP advance team is already at the Sandals Ocho Rios – WILL HE BE PICKING UP SOMETHING FOR ELECTION?
FOUR Caribbean Heads of Government, including Prime Minister Rt. Hon. Hubert Ingraham, are scheduled to attend this Wednesday's launch of the Sandals Corporate University (SCU) in Ocho Rios.
St Lucia's Prime Minister Dr Kenny Anthony will give the guest address at the mid-morning function being held at Sandals Grande Rivera Beach & Villa Golf Resort.
A news release from the all-inclusive luxury resort chain, which operates 17 hotels across the Caribbean, described the SCU as the company's regional adult education programme for employees.
"The first of its kind in the Caribbean, the SCU will certify staff members currently without formal academic qualifications and provide qualified team members with an avenue to advance their education," Sandals said.
The SCU's programmes, the company added, will place staff on a learning pathway that can ultimately lead to master's and/or doctoral degrees.
The programmes are being offered through partnerships with internationally recognised Ryerson University in Canada; Western Hospitality Institute in Jamaica; and the Jamaica Foundation for Lifelong Learning, which will provide classes in Mathematics and English for those in pursuit of high-school equivalency.
"The corporate university's courses and programmes range from basic hospitality-specific training to professional certifications covering an array of disciplines," Sandals explained. "The courses are designed to meet internationally accredited standards and will be administered by certified hospitality educators trained by the American Hotel and Lodging Educational Institute and Sandals-trained certified departmental trainers."
According to the company, SCU students can earn credits for future educational development by obtaining certificates through the Sandals Hospitality Management programme or from the SCU's Prior Learning Assessment for industry experienced team members.
"In addition to receiving practical training in specific disciplines, SCU will also focus on eight key learning objectives," the company said. "Among these elements are the SCU competency assessment, examining the knowledge, skills and attitudes employees require to perform efficiently; the SCU cross-training programme, allowing team members to gain inter-departmental experience; SCU "volunteer" hours, which will provide team members with the opportunity to engage in philanthropy by volunteering through the Sandals Foundation and Sandals EarthGuard; and professional qualifications, providing team members with professional certifications at an international level."
Sandals also explained that while SCU core courses are free to team members, the courses offered in conjunction with external institutions may attract a cost. Therefore, in order to assist qualified team members, the company has established annual scholarship funds valued at US$200,000, along with open scholarship opportunities.