Adderley and Ingraham hugging up at the launch of the critical care block. Adderley was nasty to lock the Dr. Gomez out his office at hospital.
Minister is right to terminate Contract of Hardcore FNM and close friend of Papa…Da ax is laid at the tree…behold the woodsmen cometh!
Nassau, Bahamas — Everything these days is victimization according to the FNM and, according to them, the former Chief Hospital Administrator with the Public Hospitals Authority (PHA) Mrs. Coralie Adderley is another example.  There is, however, more to this story.
Now get this: sometime early this year, Adderley was the instrument used by the former administration to ax the current Minister of Health, then head of the AIDS Secretariat office, Dr. Perry Gomez.
Only BP has the details and here again is another story members of the wutless gutless media of the Bahamas will not tell.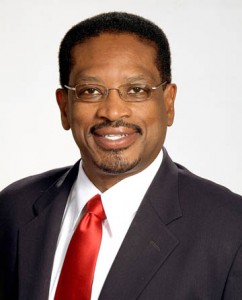 As Ingraham wanted to sack Gomez because of his nomination in the PLP, Adderley delivered Dr. Gomez the letter confirming that his services were no longer needed at the Hospital not in her office, in a professional manner, but in the parking lot of the hospital.
Dr. Gomez then was told to remove his items from his office, but was blocked at the door by Adderley and security who flatly told the good Doctor to get off the property.
Could you imagine that! Adderley, who was only on a month-to-month contract at the time, had the locks changed for Dr. Gomez's office and, in the front of his medical team, embarrassed the doctor who had served tirelessly for more than 30 years to advance the state of medical care for the Bahamian people.
In fact, it was Dr. Gomez who updated the training at the hospital for persons like Adderley but in the end was politically embarrassed by the likes of her.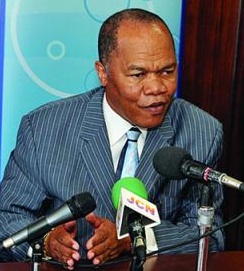 Bahamas Press endorses the move to ax Adderley, who showed her red-brigade colours day and night. The shoe is on the other foot these days. Dr. Perry Gomez is no longer the AIDS doctor. He is now in charge of the entire healthcare network, a move the people of the Bahamas decided.
We support him.
Da ax is laid at the tree…behold the woodsmen cometh!
We report yinner decide!
PS: Days before the general elections the Ingraham government signed a new contract for Adderley. We wonder why they did that? HINT: Adderley was paid more than PHA Managing Director Herbert Brown