Bahamas set to come alive in the US Capital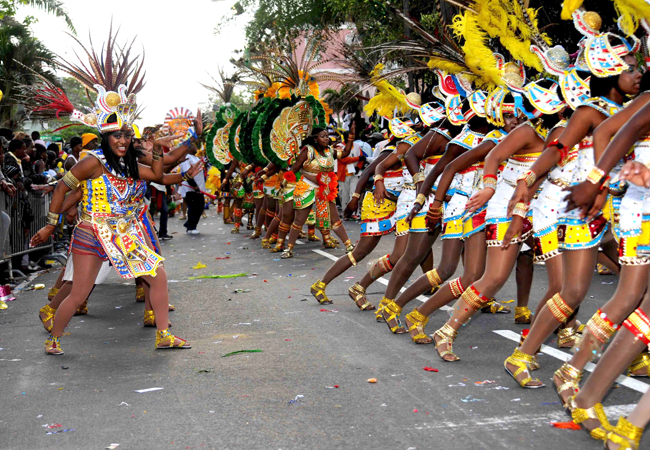 WASHINGTON, D.C. — The more than 5 million residents of the Washington, D.C. metropolitan area will get the opportunity to see Junkanoo, the premier cultural entertainment expression of The Bahamas on Saturday, August 3, when the Bahamas Embassy in D.C. sponsors a two-day Music and Food Festival.
The event, which will be held at One Veterans Place in Silver Spring, Maryland, a suburb of Washington, D.C., will also feature the world-renowned Royal Bahamas Police Force Marching Band, live entertainment from The Bahamas and a smorgasbord of indigenous Bahamian foods.
It is one of the events planned by the Bahamas Embassy to celebrate the 40th anniversary of The Bahamas' attainment of independence from Great Britain on July 10, 1973. On the actual date of the anniversary last week, a gala reception, attended by more than 300 guests, was held at the Organization of American States (OAS).
"We hope that as many people as possible join us and Bahamians living in the Washington metropolitan area in celebrating our independence, which was a landmark achievement in the violence-free struggle of the Bahamian people for full equality," said Ambassador Dr. Elliston Rahming, Bahamas permanent representative to the OAS. "What they will be exposed to are some of the reasons why The Bahamas is one of the top tourist destinations in the world."
Bahamas Consul General Paulette Zonicle, who has direct responsibility for organizing the two-day festival, added that the August 3 event will be an "exciting culmination of our month-long celebration of our independence from Britain."
"The Junkanoo performance alone is a good reason why residents in the D.C. metropolitan area should not want to miss this event, but Minister of Tourism Obie Wilchcombe has also made it possible for the Royal Bahamas Police Force Band, a major tourist attraction in The Bahamas, to participate," Consul General Zonicle said.
The Saturday event will be preceded by a Bahamian/Caribbean Dance Party from 8 p.m. to 1 a.m. at the Silver Spring Civic Building, One Veterans Plaza, featuring Bahamian rake & scrape, Latin salsa, Jamaican reggae, Trinidad soca, Dominican meringue as well as American hip hop and rap.
Consul General Zonicle said at the Friday night event, the Bahamas Embassy will recognize six Bahamians in the Diaspora for their accomplishments.